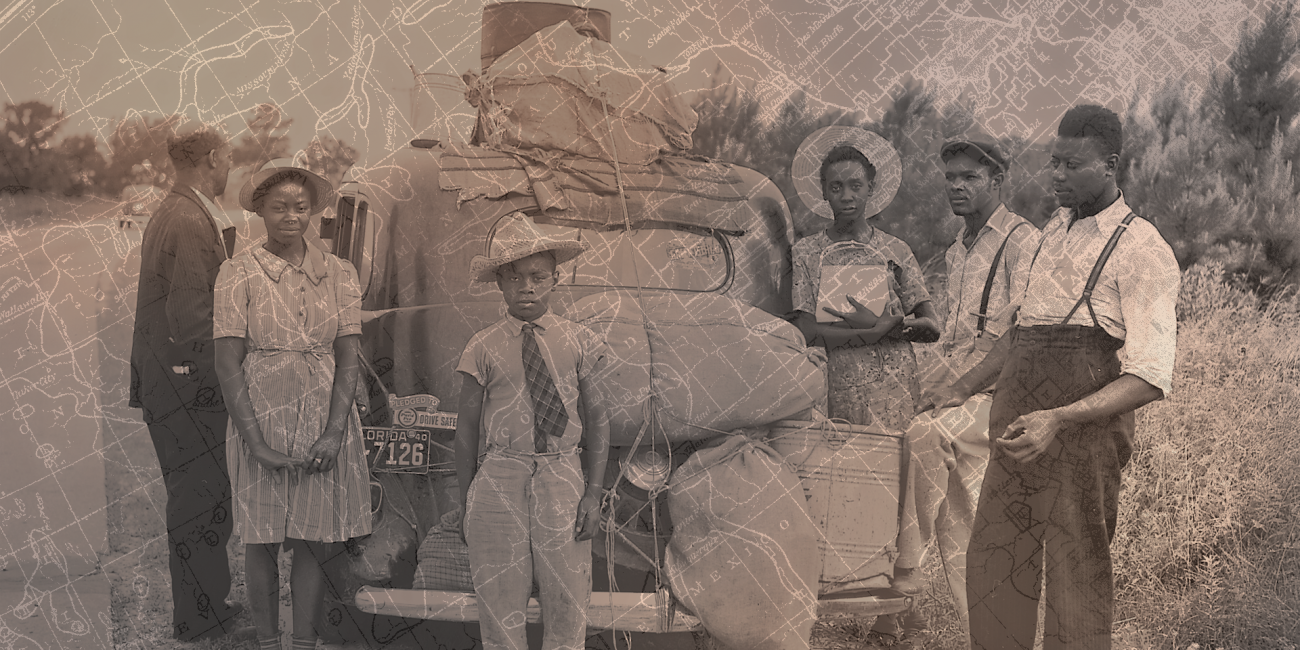 Indiscernibles in Arizona
An anthology of the Black Arizonan experience
Where are Black narratives in Arizona's history?
Throughout the 20th century, over six million African Americans left the South for greater economic and social opportunities in the North, Midwest, and West. Despite the significant growth of the state's African American population during this period, this Great Migration has had little acknowledgement in Arizona's history, leaving Black people and their stories in a state of indiscernibility.
As an attempt at a historical corrective, the Virginia G. Piper Center for Creative Writing partnered with the Heritage Square Foundation and Emancipation Arts LLC to produce an anthology of essays from Black Arizonans sharing stories of where they came from and celebrating their enduring and thriving communities.
Read the anthology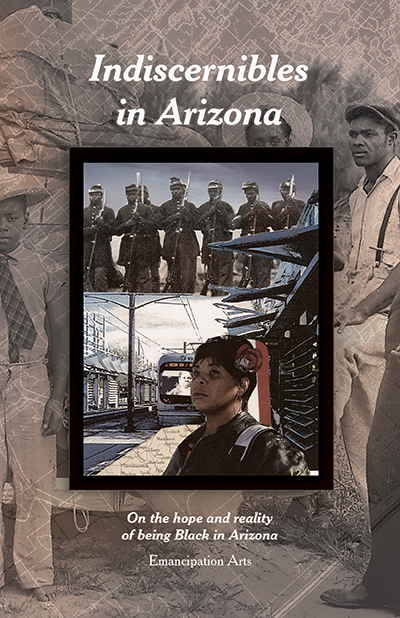 Over 20 personal essays and oral histories
Indiscernibles in Arizona is a collection of unfiltered narratives from Black Arizonans. Featuring the work of Joyce Bailey, Marcus Sterling Campbell, Amber Doe, Christopher Hamilton, Marcia Houston, Spencer Howard, Rachel A.M. Jackson, Kathy Blaze Jefferson, Shirley Johnson, Keith Johnson, Bettie Julkes, Lillie A. Lindsay, Sean Avery Medlin, Bruce Nelson, Patsy Olivier, Jameela Pugh, Marlana-Patrice Pugh Hamer, BKR, Gloria L. Smith, Teresa Toney, Covey Whitaker, and Marcus Woodard.
About the project
Indiscernibles in Arizona is part of The Great Migration in Arizona History, a multidisciplinary project that seeks to interpolate Black narratives into Arizona history for a more accurate and honest state chronicle, organized by the Heritage Square Foundation and Emancipation Arts LLC.
Indiscernibles in Arizona and The Great Migration project are made possible by a project grant from Arizona Humanities, a statewide 501(c)3 nonprofit organization and the Arizona affiliate of the National Endowment for the Humanities. Since 1973, Arizona Humanities has supported public programs that promote understand of the human experience with cultural, educational, and nonprofit organizations across Arizona. To learn more about Arizona Humanities, visit their website at https://azhumanities.org/.