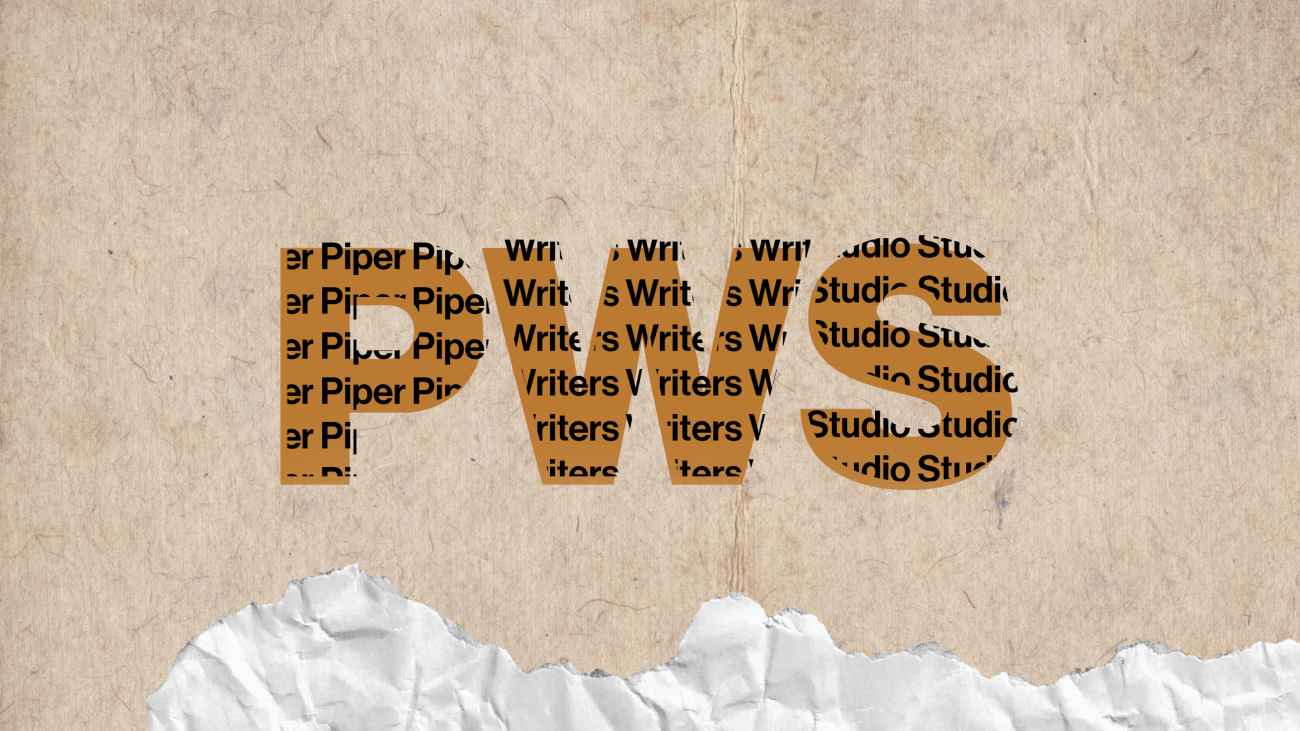 Classes and workshops for the community
Wherever you are, we're here to meet you
The Piper Writers Studio (PWS) offers creative writing classes, workshops, and other educational opportunities for writers of all backgrounds, genres, and levels of experience.
Our classes are intended for and open to the public. You do not need to be an ASU student to attend. Class sizes are kept small—usually between 8 and 16 students—in order to maximize the amount of instruction and to develop closer relationships between students, faculty, and the class as a whole. Individual classes range from single afternoons to multiple weeks. Classes are taught by local and visiting faculty and are offered at various times throughout the year. While individual costs vary depending upon the content and duration of the course, classes usually cost between $39-$250, with a number of discounts available for various sectors of the community.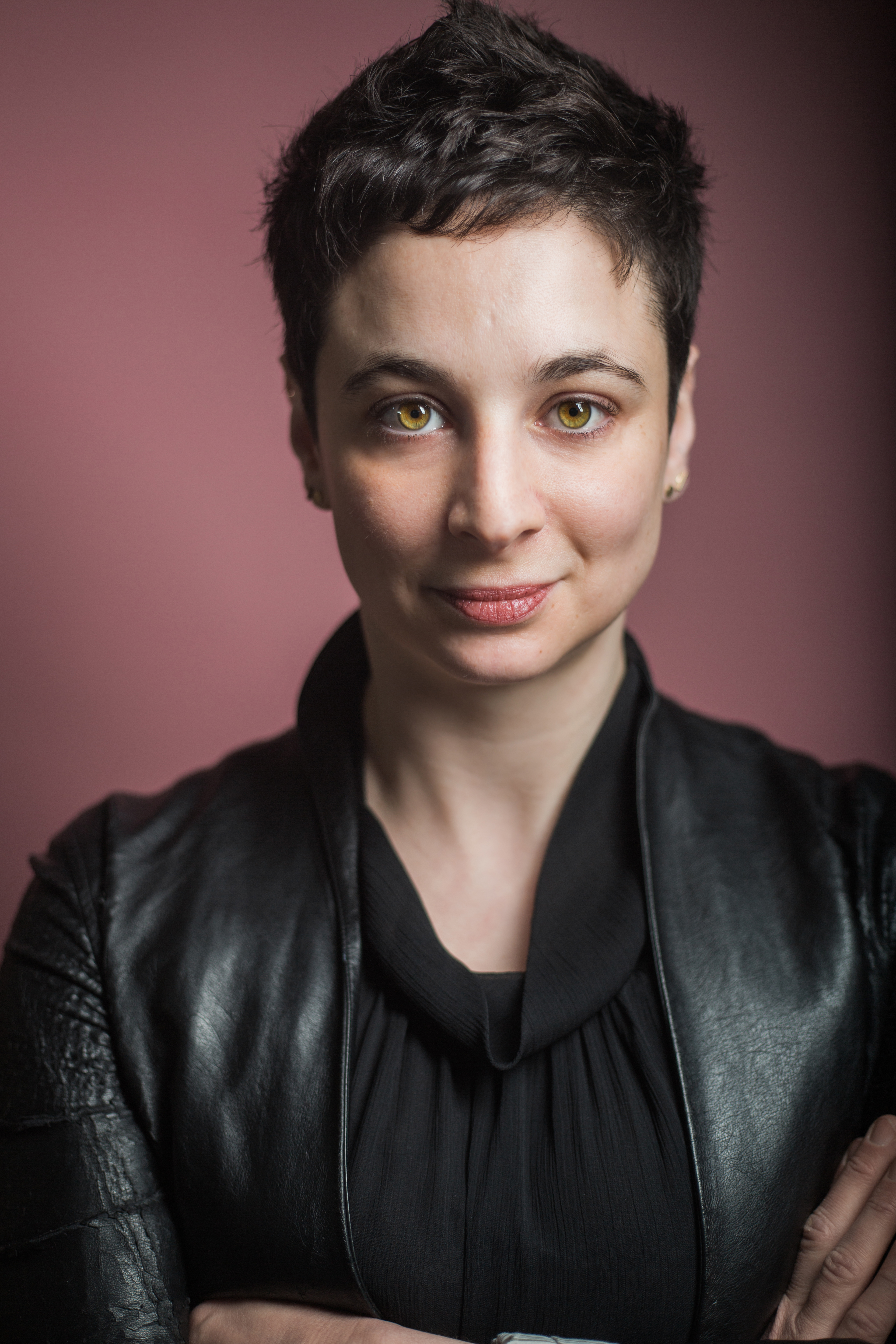 4 Tuesdays | November 28 - December 19 @ 5:30 pm - 7:30 pm (Phoenix time)
"Writing Genre-Bending Fiction"
Virtual with Lara Ehrlich
Fantasy, sci-fi, mystery, romance, noir. How much–if at all–should we consider genre when crafting our stories? Can we reject the stuffy philosophy that genre writing is not literary (yes!)? We'll talk about how to mix genres and bend their "rules" to write memorable fiction. Sci-fi romance! Fantasy-noir! Mystery-magical realist-western! We'll break down our favorite genres and why we love them, and apply those elements to our own craft. And, we'll read masterful examples, do generative writing exercises, and share our work.
What participants can expect to get:
receive help breaking out of your writing rut to think outside the box

create work that feels fresh and unique

produce numerous story ideas and drafts
General: $200 Student: $100
Saturday | Jan 20, 2024 @ 9:30 am - 1:00 pm at Piper Writers House
"Worldings and Speculations: The Activism of Embodied and Disability Poetics"
In-person with Jennifer Bartlett and Petra Kuppers
This two-part workshop will open with an exploration of Projective Verse. This concept first introduced by poet Charles Olson and enacted through the work of Larry Eigner.
Projective Verse takes into account the individual poet's body and breath and asks that the poet consider form more than content. We will do some exercises together that include meditating, listening to our breathing, and examining our surroundings to write from what is near and inside of us.
In the second part, we will use our senses to explore the material world we inhabit, as well as strange speculative other worlds: new worlds we touch with longing and joy, striving for more accessible futures for us all. Though a short dream journey, we will explore the materials of our world: the fabrics of the chairs we sit on, the water we drink. We will enter into a short collaboration with a plant outdoors (weather permitting, and after asking the plant's consent) and find portals and use our writerly imaginations to enter into exciting micro- and macro-worlds. Each of these meditative explorations will center a free write, with procedures appropriate to our genres (poetry, fiction, science fiction, drama, CNF). After a break, we'll come back together to share the writing we've generated.
General: $50 Student: $25
*Link to register available soon*
Saturday, March 16, 2024 @ 9:30 - 11:00 am at Palabras Bilingual Bookstore, Phoenix, AZ
"Catching Quetzalcoatl: Overcoming the Myth of Writer's Block "
In-person with Edward Vidaurre
Why Quetzalcoatl? The Aztec god of wind and wisdom supports learning, priestly study, writing, and books. His form and imagery embody what it is to be a poet, from his feathers to his wind breastplate. Using his image and story as a focus, we will show examples of how to turn anything that grabs your attention into an opportunity to write! We will use Duende and Muses as other images and inspiration, focusing on the following themes: defining self, liberation, inheritance, finding community, and atonement. In this generative workshop, participants can expect to leave with several drafts of poems or starts of stories that they can refine in their own time. Open to writers of all levels and across multiple genres.
Participants will learn new techniques for breaking through writer's block and seeing writing as a communal activity for which there are multiple avenues for support.
*Link to register available soon*
2 Tuesdays | Feb 6 & 13, 2024 @ 5:30 - 7:30 pm via Zoom
"Horror and Sorrow: Writing the Unthinkable "
Virtual with Lindsay King Miller
We think of horror as that which makes us afraid, but the genre also deals intimately with grief and loss. Much of the greatest horror is also deeply sad: think of Toni Collette's iconic scream in Hereditary, an expression of almost primal sorrow, or the desperation of a grieving father in Pet Sematary. And what dark magic animates every zombie story, if not mourning for something essential to our own humanity? In this workshop, we'll discuss examples of grief in horror literature and cinema, examining how the specter of devastating loss can be used to generate fear. Then we'll apply what we've learned to our own writing through a series of generative exercises drawing on personal experience. By delving into what we value and what we have to lose, we'll practice writing horror that's not just spine-tingling, but heartbreaking.
Participants will gain new ways of developing dramatic tension and accessing feeling in their work. They will also leave with new drafts to move forward with.
*Link to register available soon*
Saturday | March 16, 2024 @ 11:30 am - 1:00 pm at Palabras Bilingual Bookstore, Phoenix, AZ
"How to Eat a Memory"
In-person with Michelle Otero
Writing memoir is more than a linear reporting of the events of our lives. Along the way, we stop to reflect, to make meaning. We should also stop to eat. Childhood foods—both the unnatural prepackaged snacks we were drawn to and the "eat-this-it's-good-for-you" fare pushed on us by grown-ups—are a rich source of sensory description. The foods of childhood may provide a pathway to accepting and understanding key events or might mark a moment when things changed. Maybe those canned beets you scooped into a napkin on your lap tell a larger story about silence or things hidden. A clean plate might tell a story of loss or absence or the stew your grandmother made might trace a deeper story of generational connection. Discover the importance of sensory detail in unlocking memory and meaning.
Participants will leave with new ideas and a couple of drafts to work on. Though this workshop is geared toward those writing creative nonfiction, fiction writers and poets are also welcome to attend.
*Link to register available soon*
Saturday | April 13 @ 2024, 9:30 - 11:00 am at Piper Writers House
"Surrealist Starter Kit: Writing New Poems Based on Surrealist Play"
In-person with Kelli Russell Agodon
In this class, we will swan-dive into the strange through techniques and games used by surrealist writers and artists. The poems we will write will have less to do with "making sense" and more to do with the mystery and mindfulness of our subconscious and dreams. Here we will allow our imaginations to run wild. We will discover unexpected ways to create new work and explore new and imagined worlds.
Participants will leave with new drafts of poems where we celebrate the fantastic, the otherworldly, and the strange. All levels of poets welcome. Lobster telephone not required.
*Link to register available soon*
Saturday | April 13, 2024 @ 9:30 - 11:00 am at Piper Writers House
"Recklessness and Resolution: Joyfully Driving the Stalled Poem Forward"
In-person with Sati Mookherjee
A generative workshop about moving forward "stuck" poems by taking radical approaches to the work. We will transform our poetic vision and practice by reframing the universal experience of being stuck as the ecstasy of 'not knowing.' Beginning and experienced poets alike will examine and articulate our individual, unique strategies, and inherent abilities to unlock (if not blow the doors off) the cages that trap our poems. Please bring one typed 'stalled' poem (a piece in progress, or a finished poem that you are not satisfied with).
Participants will leave with a new draft or drafts and innovative strategies for revision they can apply to future works.
*Link to register available soon*
Thursday | April 18, 2024 @ 10:30 am - 12:00 pm at Piper Writers House
"A Transmission of the Hands: Two Master Poets on Strategies for Generating New Work "
In-person with Arthur Sze and Wang Jiaxin
How do form and imitation work to help us open our imaginations? Arthur Sze and Wang Jiaxin will demonstrate how poets use simple tools such as repetition to create a spell, to create a pattern of rhythmic insistence and even to develop new poetic forms. They will also look at the various ways in which renovating, adapting, and rewriting the work of other poets can open new poetic doors. Sample works considered will include Robert Hass, George Trakl, and Issa. Participants will be given a choice of prompts to respond to and after a writing period will share and discuss the works produced.
Participants will leave with fresh approaches to crafting a poem and at least one new form ("The Cascade") to experiment with on their own.
*Link to register available soon*
4 Tuesdays | Mar 26, April 2, 9 & 16, 2024 @ 5:30 - 7:30 pm at Piper Writers House
"You Ought to Write a Book!"
In-person with Robert Pela
You Ought to Write a Book is aimed at the first-time author who has a story to tell but doesn't know where to begin, and the working writer who needs help with next steps toward publishing. Workshop participants will learn the difference between traditional publishing and self-publishing and the advantages of each. They'll explore what's behind their desire to write, refine their story idea, and learn about the importance of a story arc. They'll become conversant in the basics of outlining their story and the importance of keeping a writing deadline. They'll also learn writing tricks, like how to bust through "writer's block," as well as the importance of writers' groups and early readers. Participants will also learn how to sell their book once it's done: How to write a book proposal; how to shop for a literary agent or a traditional publisher, or whether to self-publish their book instead.
*Link to register available soon*
Learn more about the Piper Writers Studio
About the Studio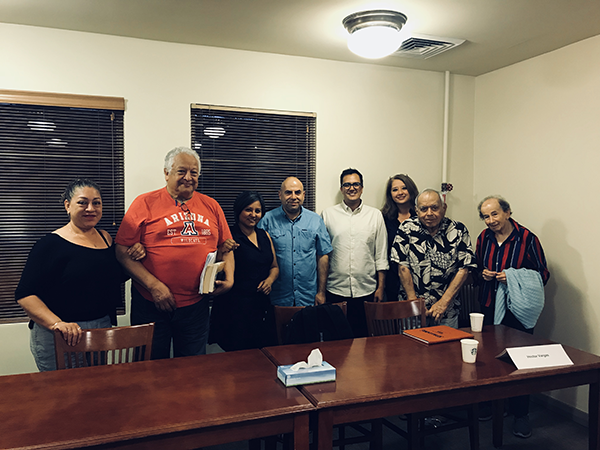 At the Piper Writers Studio, we believe in the power of your words. We believe in your artistic momentum and in how education can transform dreams into realities. We encourage professional development in all areas of creative writing and literary professions for beginning writers to intermediate writers to seasoned authors to those who don't know they are writers yet. PWS welcomes all levels of learners and seeks to meet you where you are at on your creative journey. We offer high-quality educational experiences and multi-genre learning opportunities in a diverse array of creative writing genres as well as multiple classes on the business of writing. Our faculty are all published writers and skilled teachers of writing.
We provide a listening ear and an open door and are honored to be the place where artists go to further their skills and build their imaginations. We strive to foster authentic creativity and craft, one writer at a time.
Discounts
As part of our continuing efforts to increase access to creative writing education across diverse communities, the Piper Center offers a number of discounts for students, veterans, ASU affiliates, and senior citizens, as well as individuals experiencing economic challenges.
Generally speaking, discounts are between 10% and 15% off each class, and are claimed by entering an ID number or contacting the Piper Center at pipercenter.info@asu.edu to receive a discount code.
Please note: Discounts are not available for every class. Only one discount code can be used for each class. However, there is no limit to the number of classes for which the discount can be used. The Piper Center reserves the right to ask for further verification of all discounts upon request.
Accessibility
The Virginia G. Piper Center for Creative Writing is committed to ensuring that all individuals have fair and equal access to Piper Center events and programs.
All venues are accessible to individuals with mobility challenges, hearing loss, or other forms of disability.
ASL interpreting services, printed versions of presentations, large print handouts, translations, and alternative forms of materials for classes, workshops, or other programs are available with two to three weeks advance notice (upon request).
To request materials or contact the Center with any other accessibility questions or concerns, call the Center directly at 480.965.6018 or send us an email at pipercenter.info@asu.edu.[sb1]
[sb1]Christie - can we get an email that is specific to accessibility requests so we do not overlook any accessibility request? I also wonder give how hard it is to get us by phone if it makes more sense to just put in a specific accessibility email address that we commit to checking regularly.
Teach with us!
Teach with Piper
Educating and inspiring our writing community
Interested in teaching a class or workshop? The Virginia G. Piper Center for Creative Writing is now accepting proposals for creative writing classes and workshops through the Piper Writers Studio (PWS).
Before you begin your application, be sure to have the following ready (as you won't be able to save and return to your application):
A brief bio (200 words or less)
Proposed course title
Proposed course description (200 words or less)
We will NOT ask you for a CV, writers resume, or list of your publications. Instead we will ask you to provide a short personal statement letting us know why you think you're a good fit to teach with us including what your involvement may currently be in our literary community.
We recognize that filling out an application like this can feel intimidating, especially if you're new to processes like this. To help, we will offer some advice along the way. You can also check out our FAQs or our PWS Instructor Informational Guide.
For other opportunities with the Virginia G. Piper Center for Creative Writing, you can apply for a Desert Nights, Rising Stars Writers Conference Teaching Fellowship. For more information about course proposals, you can view past classes or contact coodinator for educational programs, Joy Young, at joyyoung@asu.edu.
Contact
Can't find an answer to your question? Email us!
Can't find an answer to your question? Email our coordinator for educational programs, Joy Young at joyyoung@asu.edu or send a general query to pipercenter.info@asu.edu.
Invest in us
With your support, the Virginia G. Piper Center for Creative Writing is able to host free educational opportunities. Give writers from Arizona and the Southwest access to classes and workshops from expert faculty. Help writers of all levels receive the knowledge, training and assistance necessary for their personal, professional and artistic development. Your gifts also ensure excellent free and fair-cost literary programming across our diverse communities. Become an essential part of our community story with your gift to Piper today.