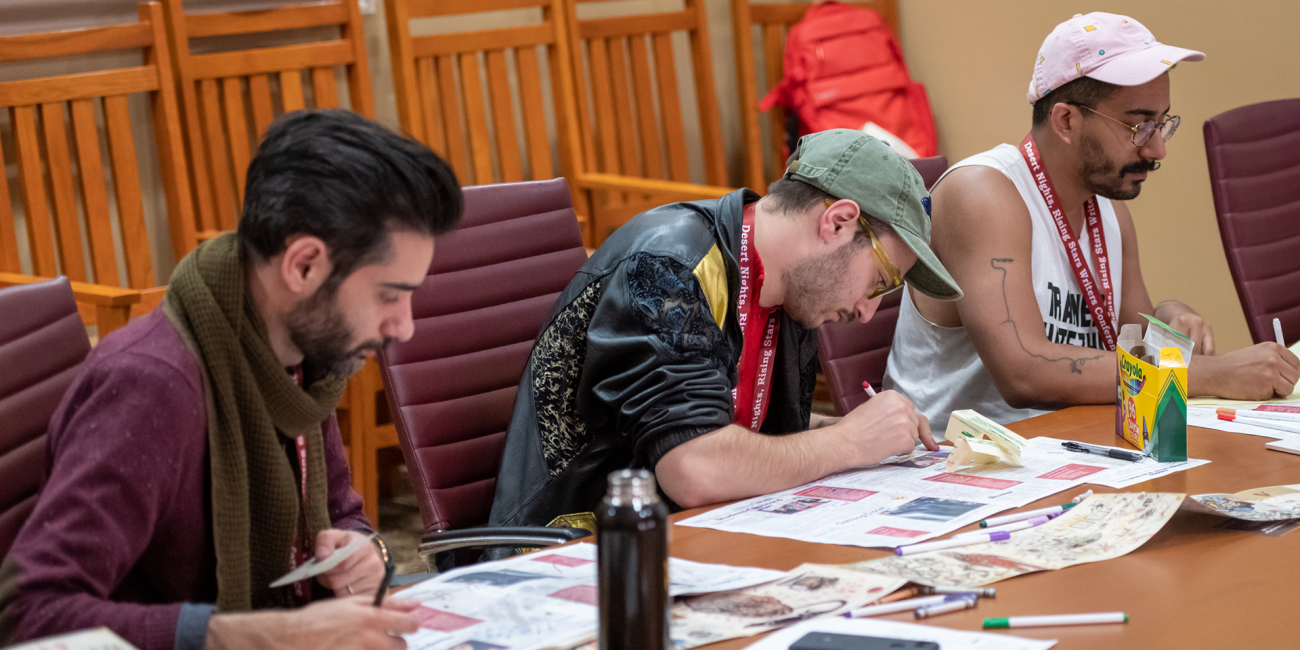 Conference Schedule
Over 70 craft talks, panels, workshops and more
Reimagine, Recreate, Reinvent, and Revision
The Desert Nights, Rising Stars Writers Conference features over 70 craft talks, workshops, panels, and readings.
The conference spans a variety of genres and forms—fiction, creative nonfiction, poetry, memoir, young adult, and genre fiction—with sessions on editing, publishing, the business of writing, and the writing life. We often highlight special topics or issues such as travel writing, climate change, graphic novels, translation, disability studies, hybrid forms, social justice, and more.
In addition to regular sessions, the conference offers group readings, our free keynote and opportunities to engage with writing industry professionals.
If you have any questions, contact DNRSConference@asu.edu.
Please note: A printable schedule with room assignments will be emailed to attendees 3-4 weeks before the conference
Find sessions by time
Saturday, October 14
Session 1: (9:00 am - 10:30 am)
Session 2: (10:45 am - 12:15 pm)
Session 3: (1:30 pm - 2:30 pm)