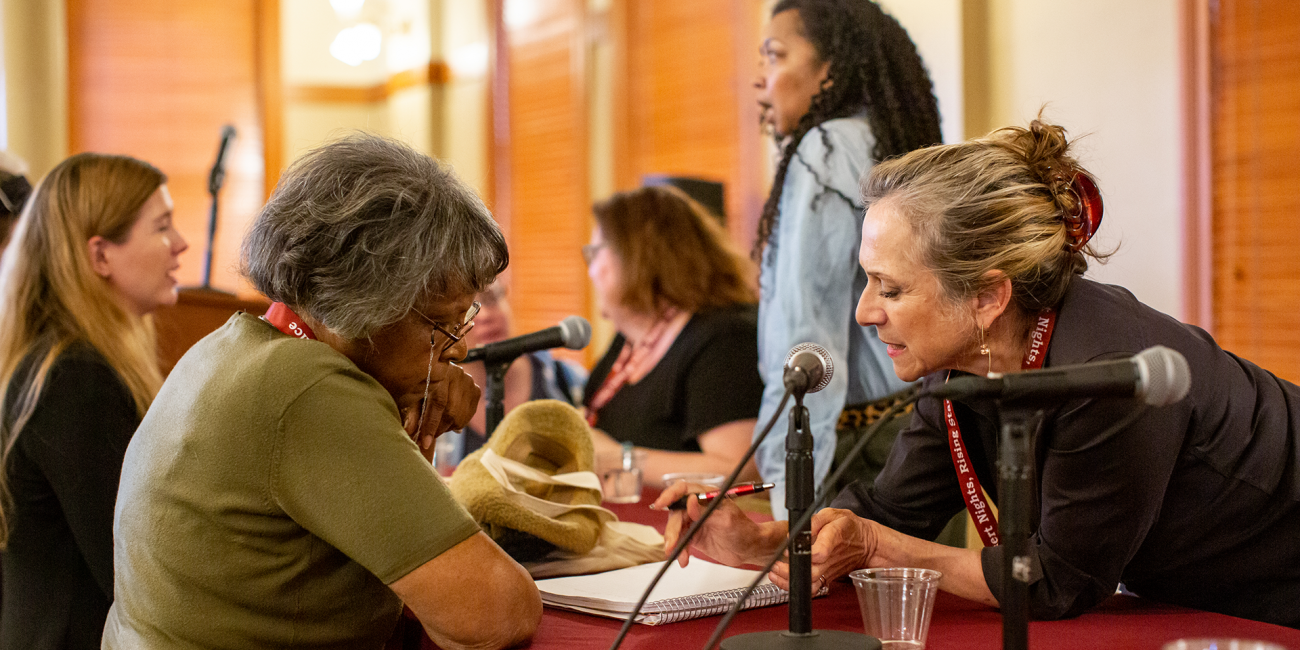 Speaker Spotlight
Gracious, generous teachers and writers with a passion for community
Featuring over 40 award-winning writers, editors, agents, educators, and other internationally recognized creative writing professionals, our faculty are here to do more than expand your skill set or open new ways of thinking about your work. They're here to share their experiences, answer questions, and spend time connecting with conference attendees.
Our 2023 keynote speaker is internationally renowned poet Joy Harjo who served three terms at the 23rd Poet Laureate of the United States.
Born in Tulsa, Oklahoma, Joy Harjo left home to attend high school at the innovative Institute of American Indian Arts, which was then a Bureau of Indian Affairs school. Harjo went on to earn her MFA at the Iowa Writers' Work­shop and teach Eng­lish, Cre­ative Writ­ing, and Amer­i­can Indi­an Stud­ies at Uni­ver­si­ty of Cal­i­­for­­nia-Los Ange­les, Uni­ver­si­ty of New Mex­i­co, Uni­ver­si­ty of Ari­zona, Ari­zona State University, Uni­ver­si­ty of Illi­nois, Uni­ver­si­ty of Col­orado, Uni­ver­si­ty of Hawai'i, Insti­tute of Amer­i­can Indi­an Arts, and Uni­ver­si­ty of Ten­nessee, while per­form­ing music and poet­ry nation­al­ly and internationally.
Har­jo is the author of ten books of poet­ry, includ­ing her most recent, Weav­ing Sun­down in a Scar­let Light: Fifty Poems for Fifty Years (2022) and the high­ly acclaimed An Amer­i­can Sun­rise (2019).
2023 Keynote Speaker: Joy Harjo
2023 Speaker Spotlight