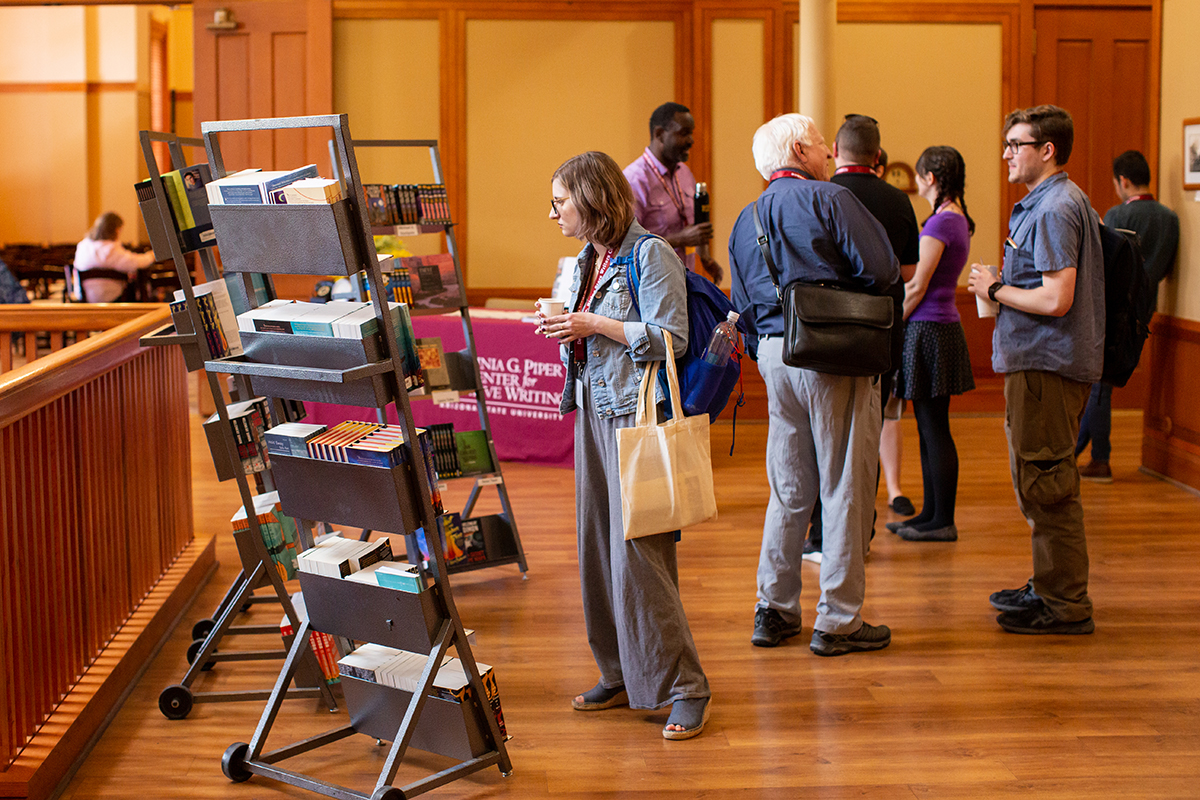 Annual Reports
The story of our service to the community
As we turn the page from this year to the next, all of us at the Virginia G. Piper Center for Creative Writing are reflecting on the moments that have brought us together over the last year.
To read this year's annual report, you can download a pdf.You can also view past events and speakers or view our calendar to find upcoming events.
We are grateful for the individuals and organizations who have worked alongside us, to the writers who have shared their voices and creativity with us, and to the challenges and transitions that continue to inspire us. Thank you for being a part of our community. We look forward to seeing you around soon.