MFA Presents
The following students were selected to be presenters at this year's conference. Congratulations to this year's presenters!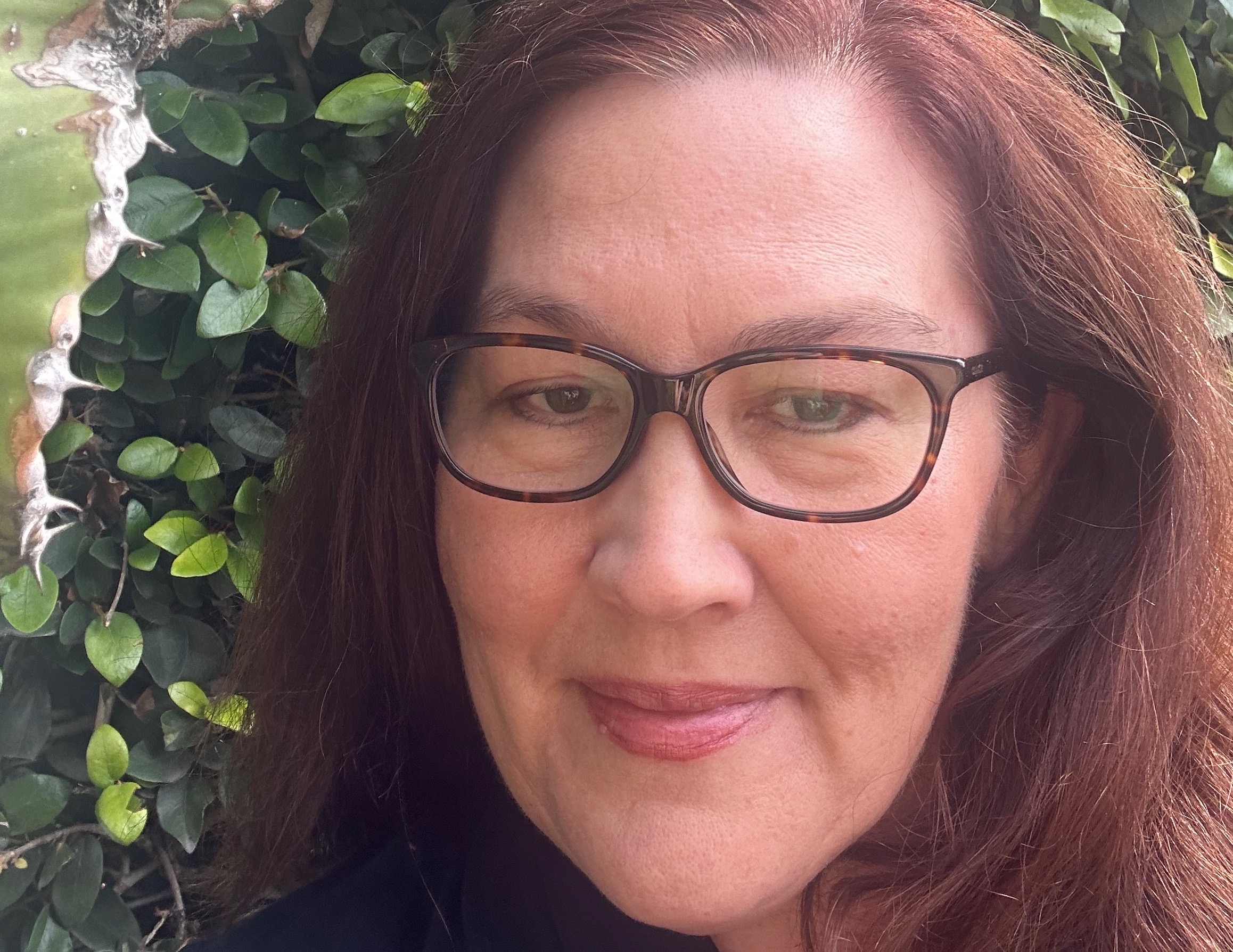 Joanne Aartman
Joanne Aartman is enrolled in the Creative Nonfiction MFA program at the Institute of American Indian Arts (IAIA). She is working on a memoir of her nine years as a globe trekker. Her stories center on her encounters with land temples and nature. Before returning to her true love writing, she took photography, design, and sewing classes and worked as a teacher and project manager. She lives in California.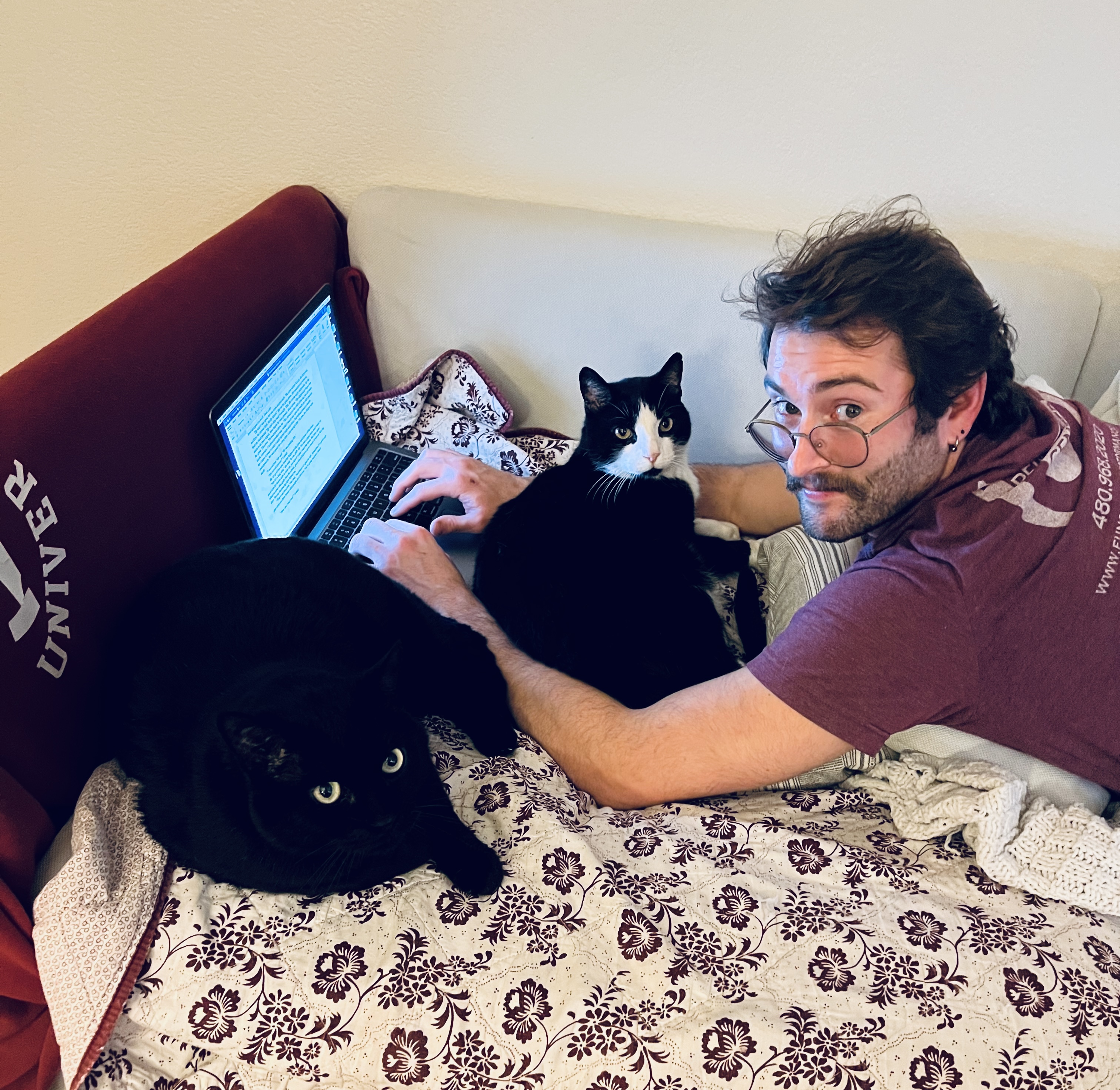 Colin Bonini
Colin Bonini is a writer from San Jose, California. He earned his MFA in fiction from Arizona State University (ASU) and has work published in The Under Review, The Adroit Journal, Glassworks Magazine, and elsewhere.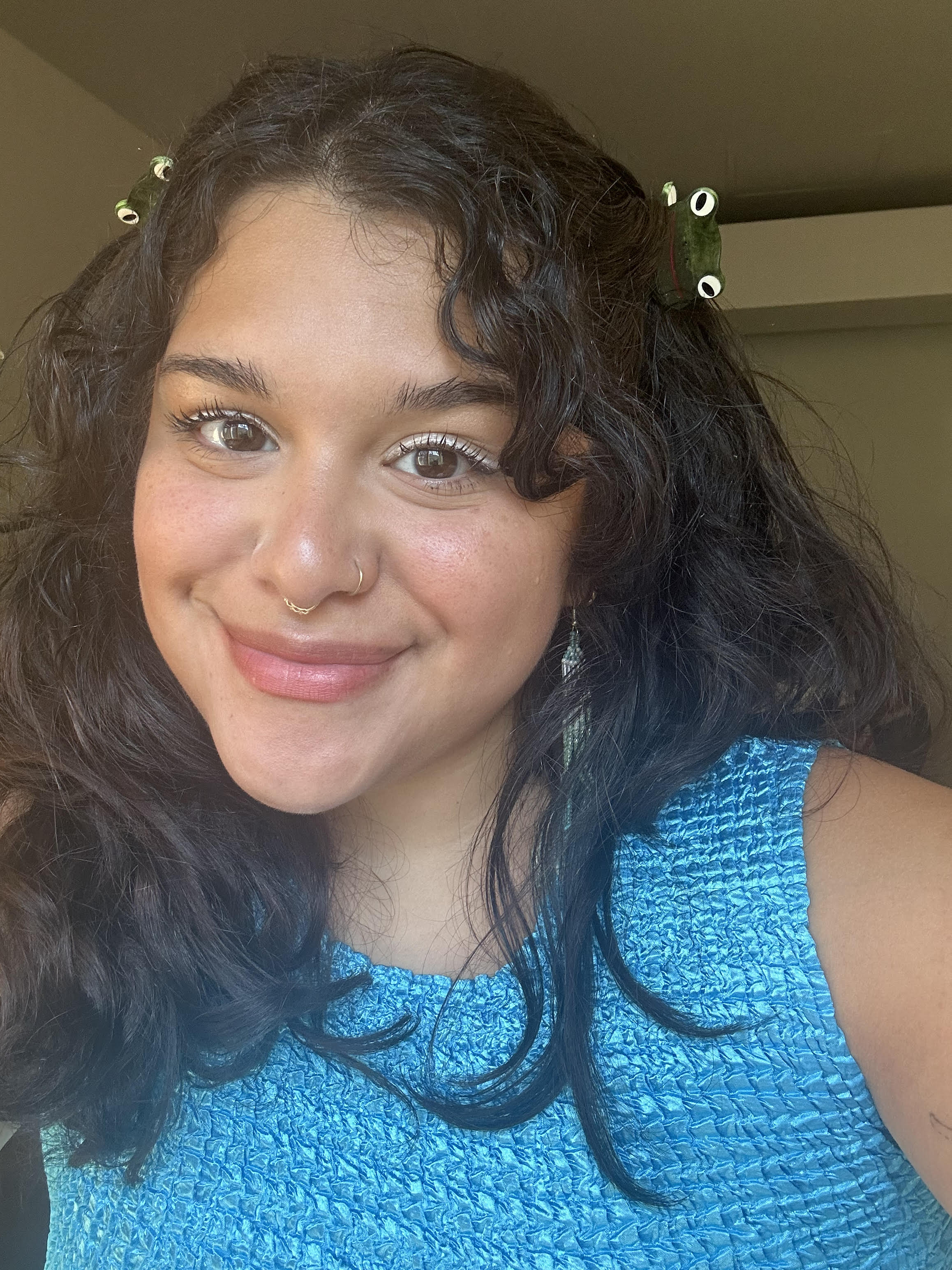 Aida Esmerelda Campos
Aida Esmerelda Campos is a queer poet & experimental artist. Born AND raised in Virginia, she is also a daughter of the Salvadoran diaspora. She is an MFA poetry candidate at ASU, a Research Fellow for the Center for Imagination in the Borderlands, & the Poetry Editor for Hayden's Ferry Review. Her work has appeared in La Horchata Zine, Álastor, Granuja, SWWIM, and Gulf Coast.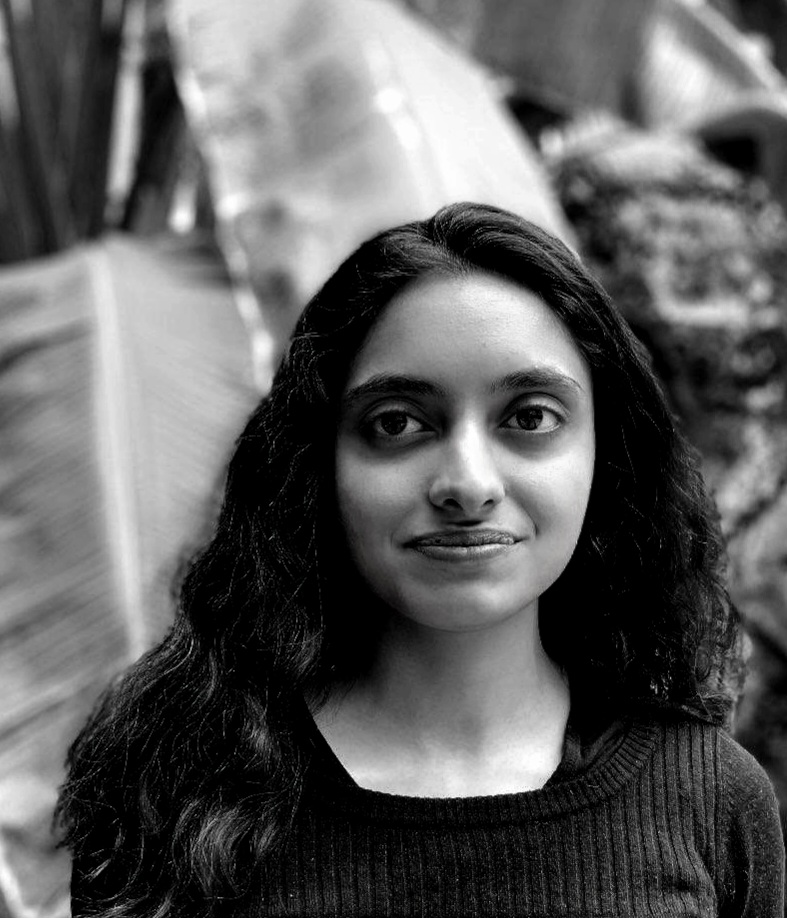 Maya Chari
Maya Chari is an MFA candidate in fiction at ASU. She also studies computational life science and holds a bachelor's degree in computer science from the University of North Carolina.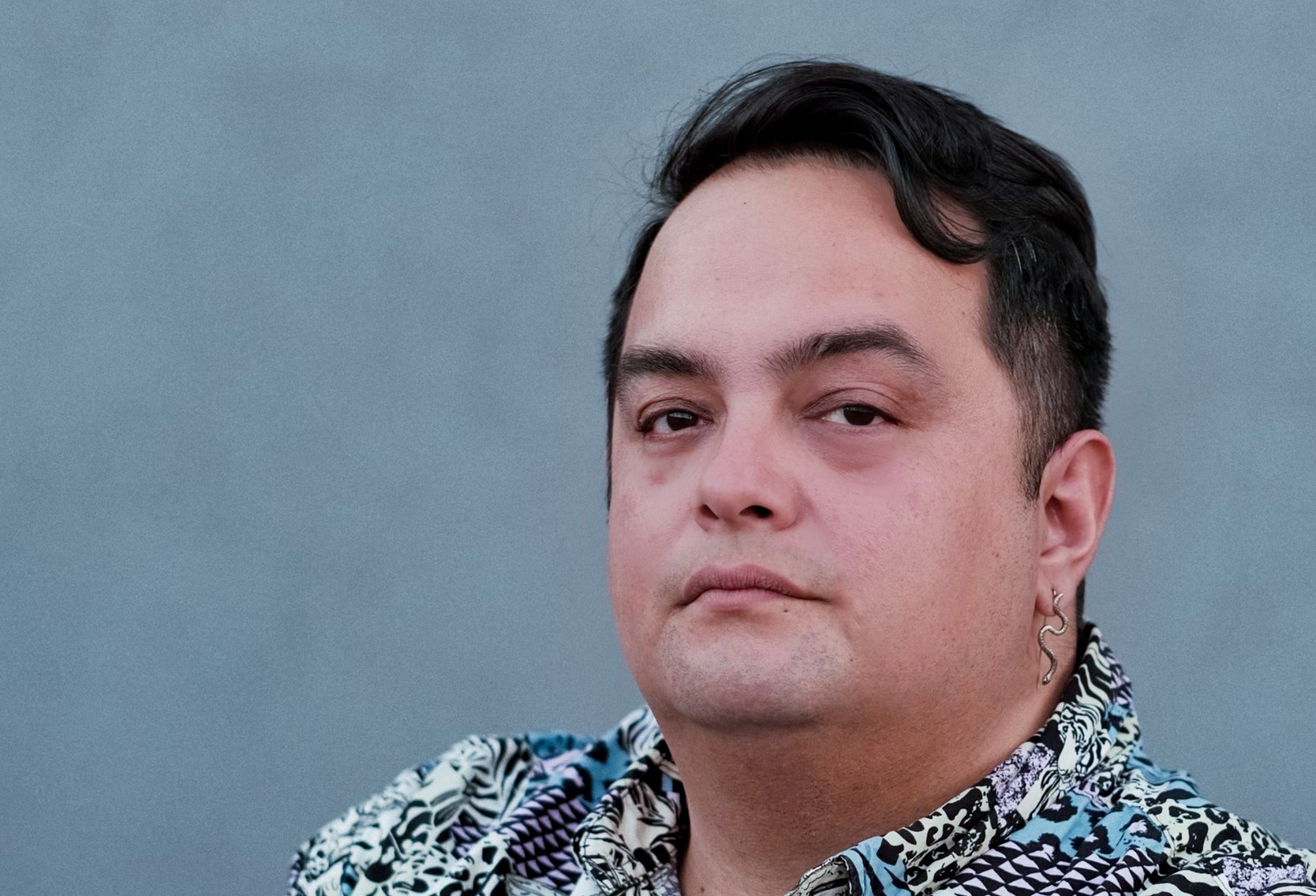 Patrick De Leon
Patrick De Leon is a writer originally from Southern California. Patrick has called Phoenix, Arizona, home for over a decade and is currently a student at ASU pursuing an MFA in poetry. He has worked for various non-profit organizations and museums in his local community. Throughout Patrick's work, he explores queer realities and queerness in conjunction with Catholicism, heterosexuality, and queer futures. In addition to his poetic practice, he is an interdisciplinary artist in text, video, printmaking, and photography. In addition, Patrick has received fellowships through the Virginia G. Piper Center for Creative Writing.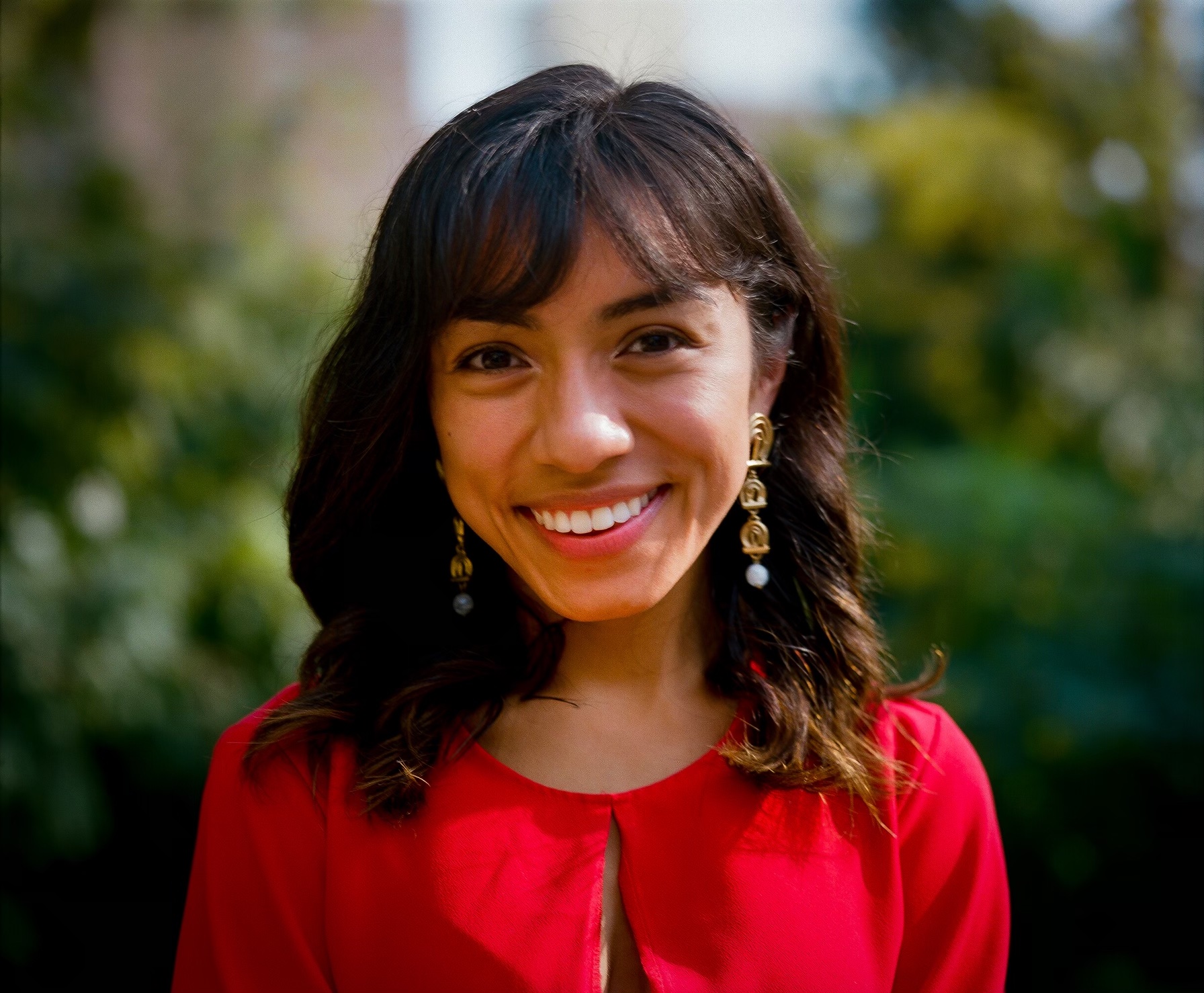 Ayling Dominguez
Ayling Dominguez is a poet, mixed media artist, and youth arts educator from Bronx, NY, with roots in Mexico and the Dominican Republic. As a creative in an abolitionist mindset, their work aims to forge community; to affirm belonging as the first step toward liberation; to imagine new, better, and more radically loving worlds. They believe in art that dares to ask, "Who are we at our most free?" They have been a Laundromat Project Create Change Fellow, awarded a seat at Cave Canem workshops, and The Watering Hole Poetry Retreat. Ayling is currently pursuing an MFA at ASU.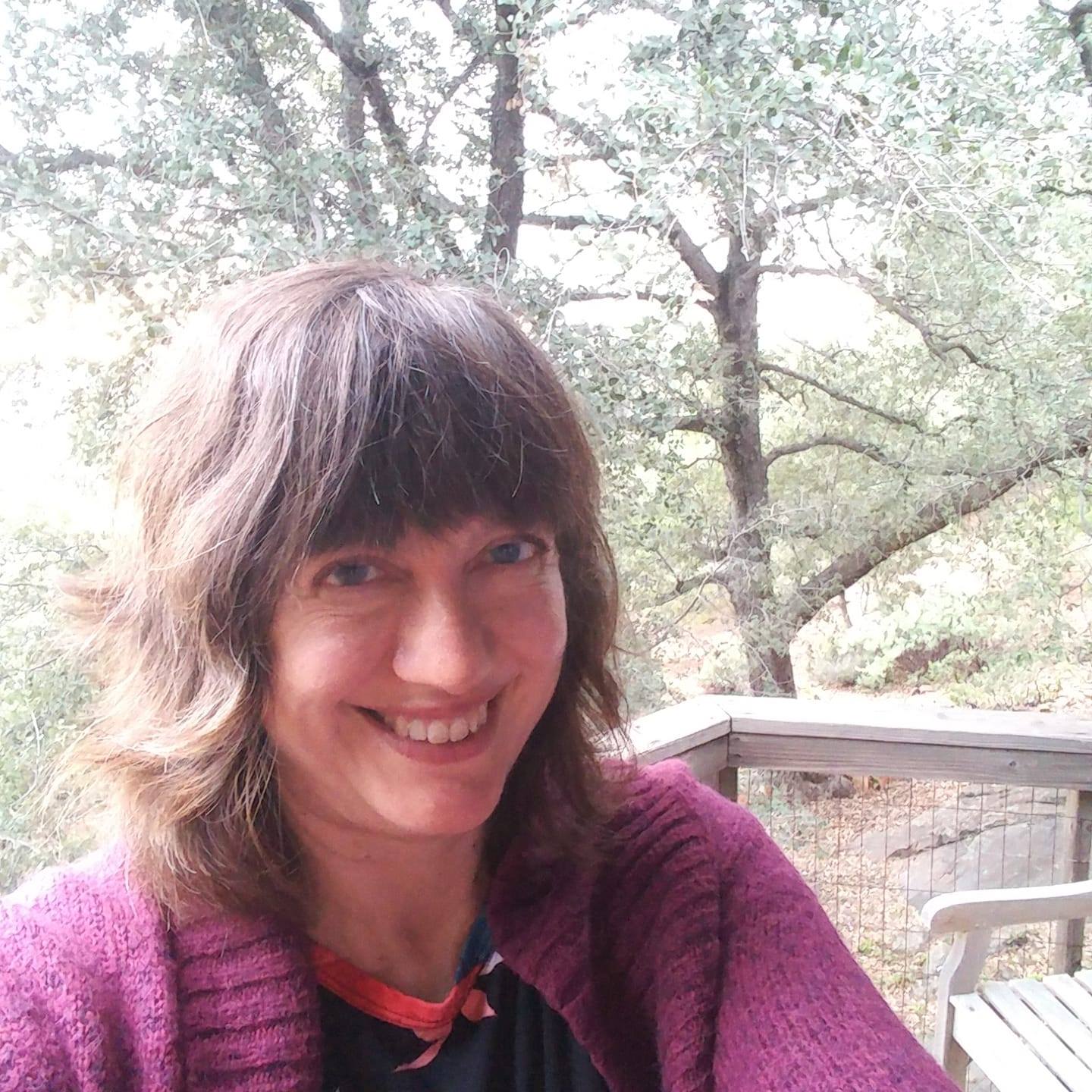 Anna Abraham Gasaway
Anna Abraham Gasaway (She/Her) is a stroke-surviving, disabled writer that has been published or has upcoming work in the Los Angeles Review, Literary Mama, The San Diego Poetry Annual and others. She reads for Poetry International at San Diego State University, where she is a candidate for an MFA with an emphasis on Poetry. She can be found on Twitter @Yawp97.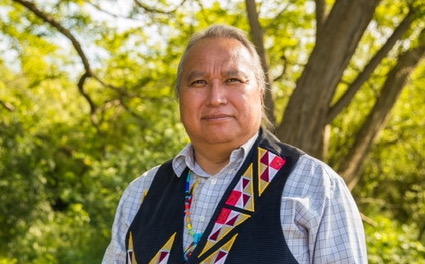 Michael Howling Wolf
Michael Howling Wolf is an enrolled member of the Mandan, Hidatsa, and Arikara Nation. Born and raised in North Dakota. Michael relocated to Washington State. He retired from Tesoro/Shell Oil Companies after 28 years of service. He is a graduate of Northwest Indian College and currently in his third semester at the IAIA MFA program in creative nonfiction. Michael is a boarding school survivor, having attended St. Joseph's Indian Boarding School in Chamberlain, South Dakota, until the age of nine. He is currently writing his memoir on his experience and the effects of intergenerational trauma.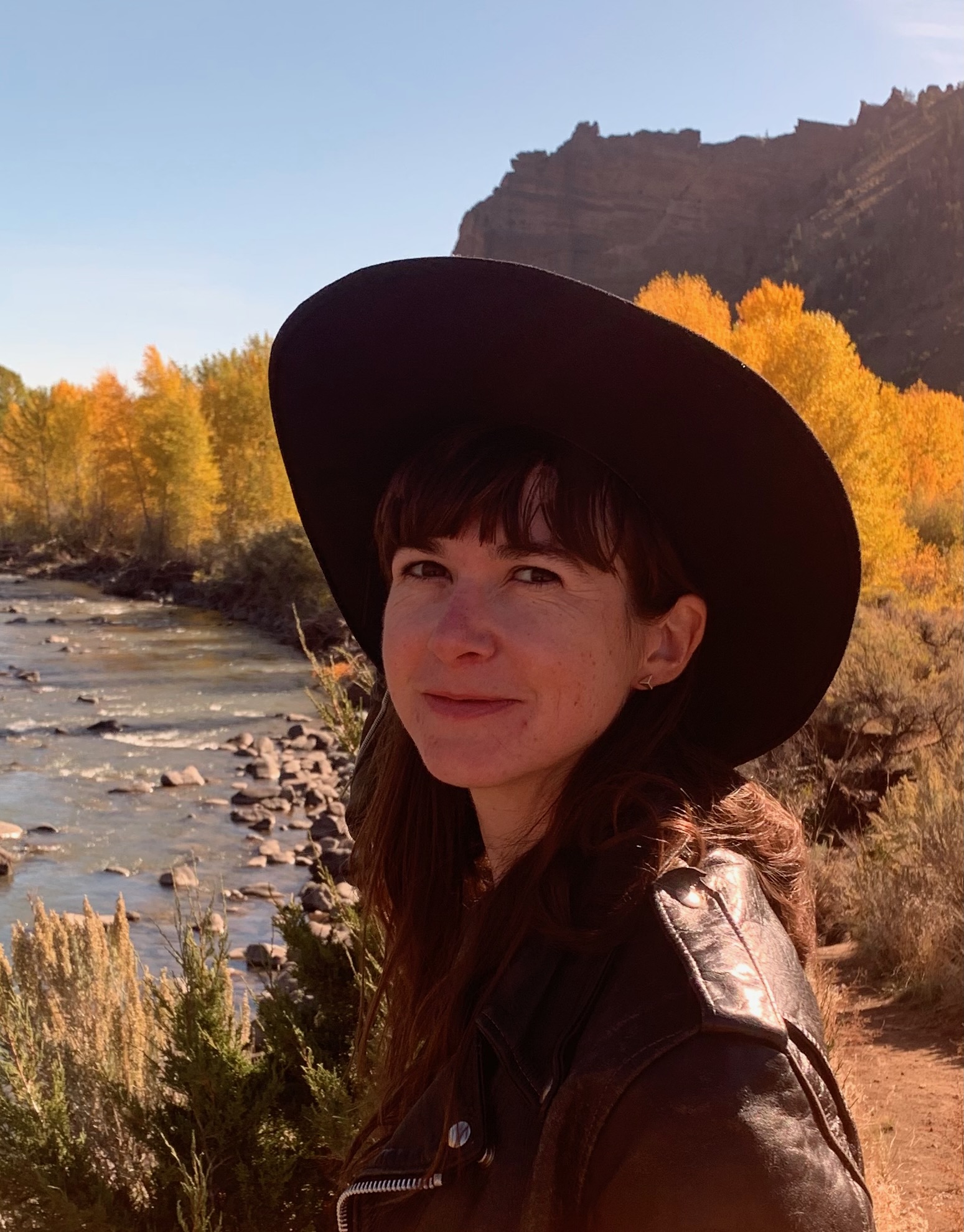 Chloe Jensen
Chloe Jensen is a fiction writer and student in her second year of ASU's MFA in Creative Writing. Originally from Salem, Massachusetts, she has lived in Brooklyn, New York and Berlin, Germany. She tries to write honestly about the unvarnished, often absurd experience of living in a human body.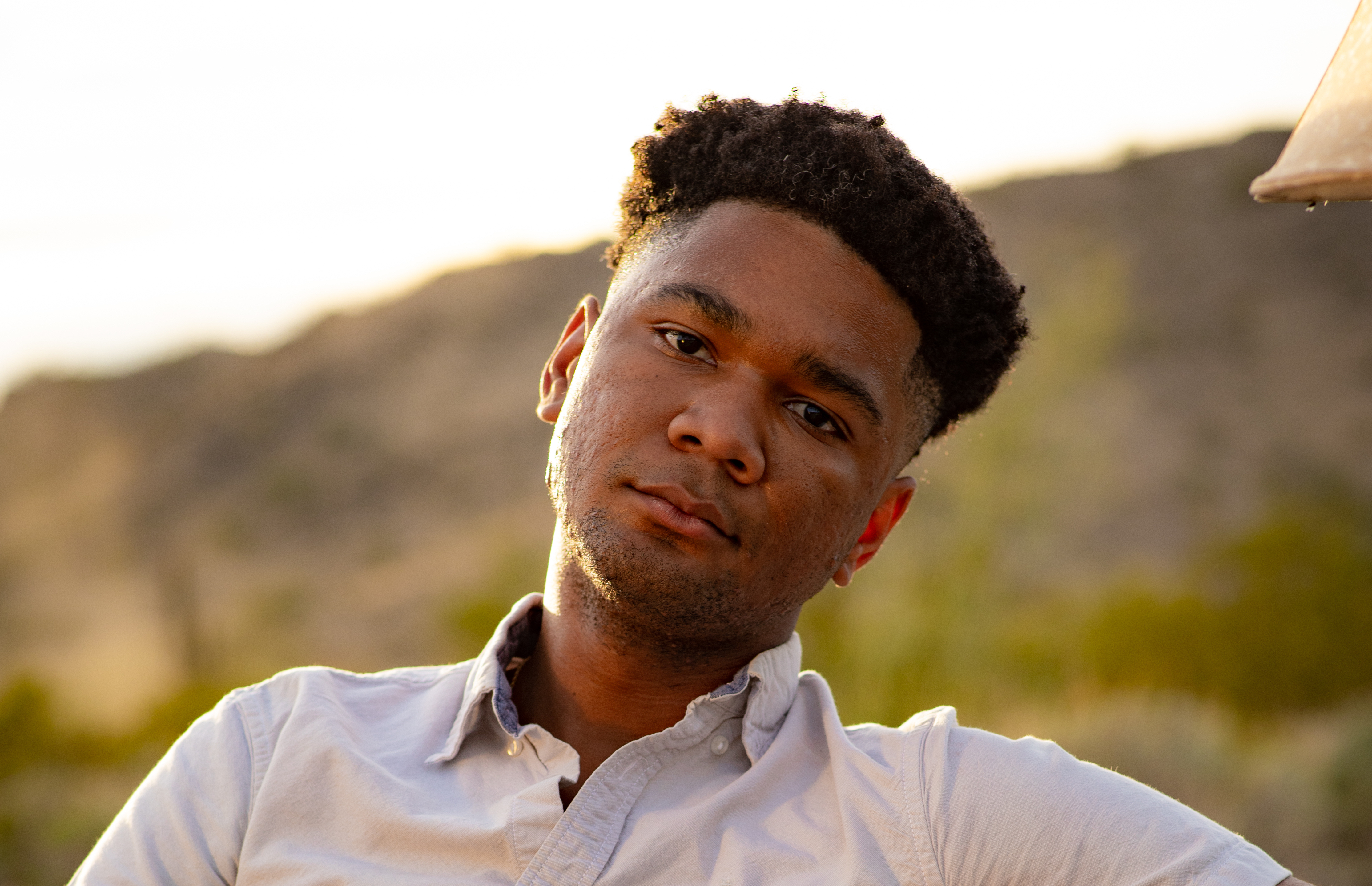 Brandon Johnson
Brandon Johnson aka Brandon Blue is a black, queer poet, educator and MFA candidate at ASU from Washington, DC. He is an assistant editor for Storm Cellar Magazine and his work has or will appear in Barzakh, the Saints and Sinners Literary Festival Poetry Anthology, [PANK], and more. His work is also featured in the Capital Pride Poem-a-Day event. His work has received the support of the Virginia G. Piper Center for Creative Writing. His chapbook, Snap.Shot, is forthcoming from Finishing Line Press.
Tarah Knaresboro
Tarah Knaresboro (she/they) is a writer/designer from San Jose California. She loves vegetable gardens, French fries, maligned animals (especially possums and cockroaches), bourbon whiskey, looking at cacti (both alive and dead), and most of all their pit mix Leona. Their writing has appeared in The Los Angeles Review, Electric Literature, and Muff Magazine. Their work deals with intimacy, deviance, absurdity, trauma, and AI.
Katherine Locke
Katy (Katherine) Locke holds a Bachelor of Science in journalism and political science from Northern Arizona University, graduating summa cum laude in 2006. She began her journalism career in 2013 at the Navajo-Hopi Observer bringing Native American voices and stories to the forefront with awards for writing and photography. She received the 2019 Associated Press Robert R. Eunson Distinguished Alumni Achievement Award in Journalism and was named Journalist of the Year by Western News & Info for 2014-2015. She is pursuing an MFA in creative non-fiction writing at IAIA while teaching at Northern Arizona University.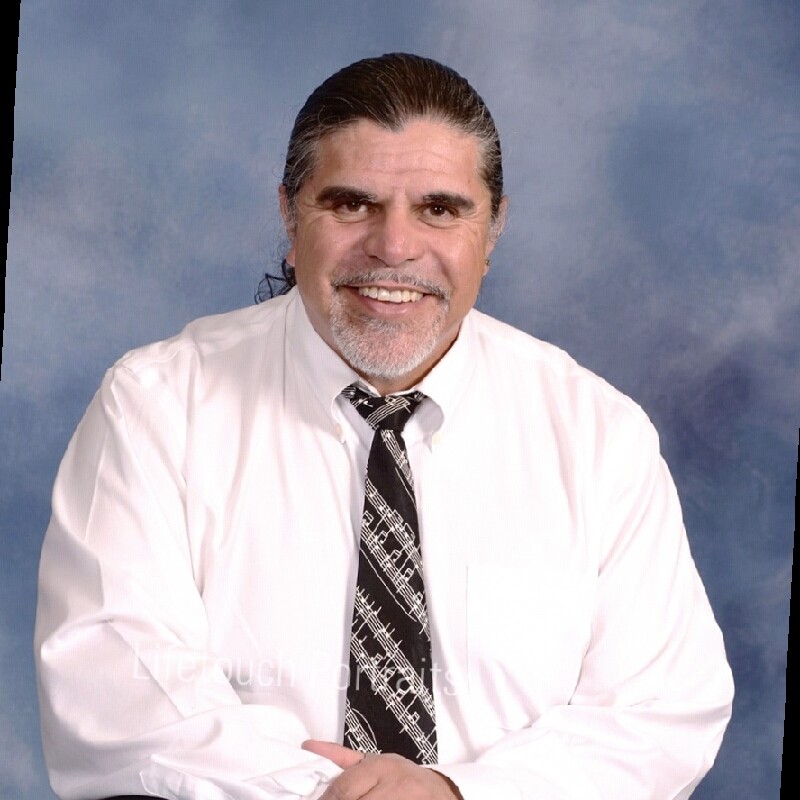 Gerard J. Martinez y Valencia
Gerard J. Martinez y Valencia is Mestizo of Hispanic, French and Jicarilla Apache ancestry. He holds a Bachelor of Fine Arts in Music and Minors in Theatre and Business from Eastern New Mexico University, a Certificate in Creative Writing from Santa Fe Community College, and is a multidisciplinary artist currently embarking upon his journey in the IAIA MFA in creative writing, fiction. Gerard is an opsimath and combines life experiences, Mestizo roots, cultural and environmental surroundings of Northern New Mexico as visions and settings for his magical realism writings.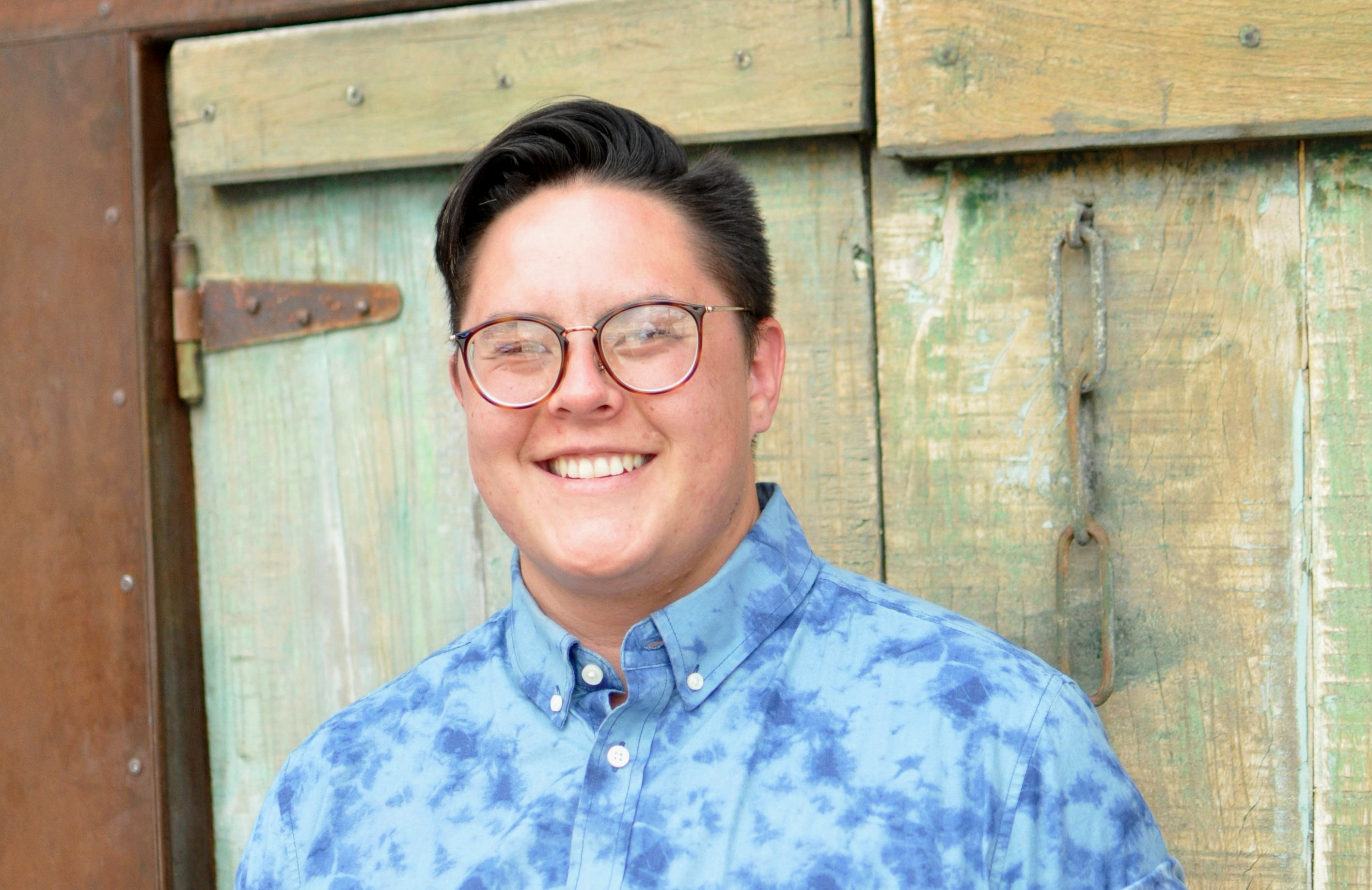 M McDonough
M McDonough is a trans poet residing in Mesa Arizona where they live with their wife. Their work hinges on questions of queer grief, joy, desire, humor and pop culture. Their poems have been published in Exposition Review, Defunct Magazine, nameandnone, and others. They are pursuing their MFA in poetry at ASU.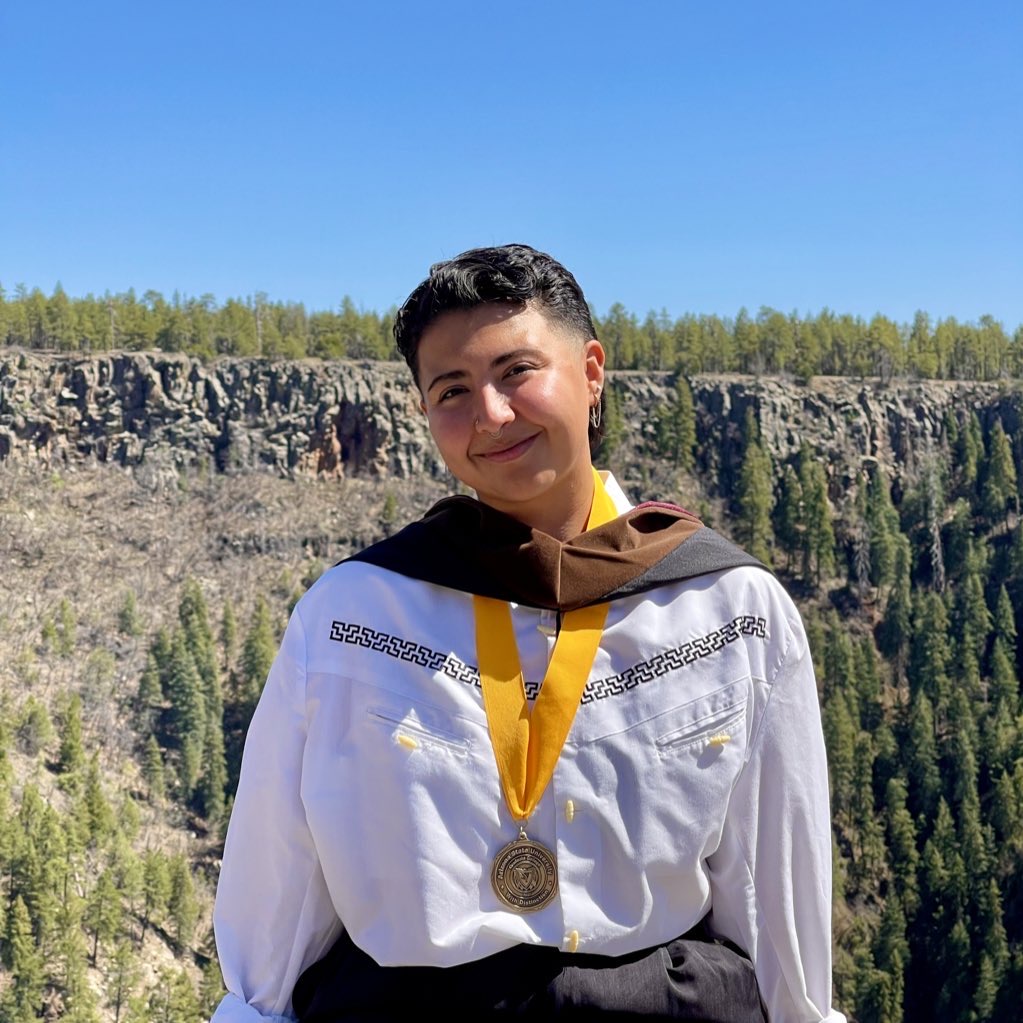 Cari Muñoz
Cari Munoz is a queer, non-binary poet and letterpress artist born and raised in Los Angeles, California. They received their B.A. in Literature with a concentration in Creative Writing from the University of California, Santa Cruz. Muñoz is an MFA candidate at ASU where they are the 2022-2023 Artistic Development & Research Assistant for the Center for Imagination in the Borderlands at ASU, and an associate poetry editor for Hayden's Ferry Review. Their work has appeared in such publications as Red Wheelbarrow Anthology, SALT Literary Journal, Queer Rain Anthology, and more.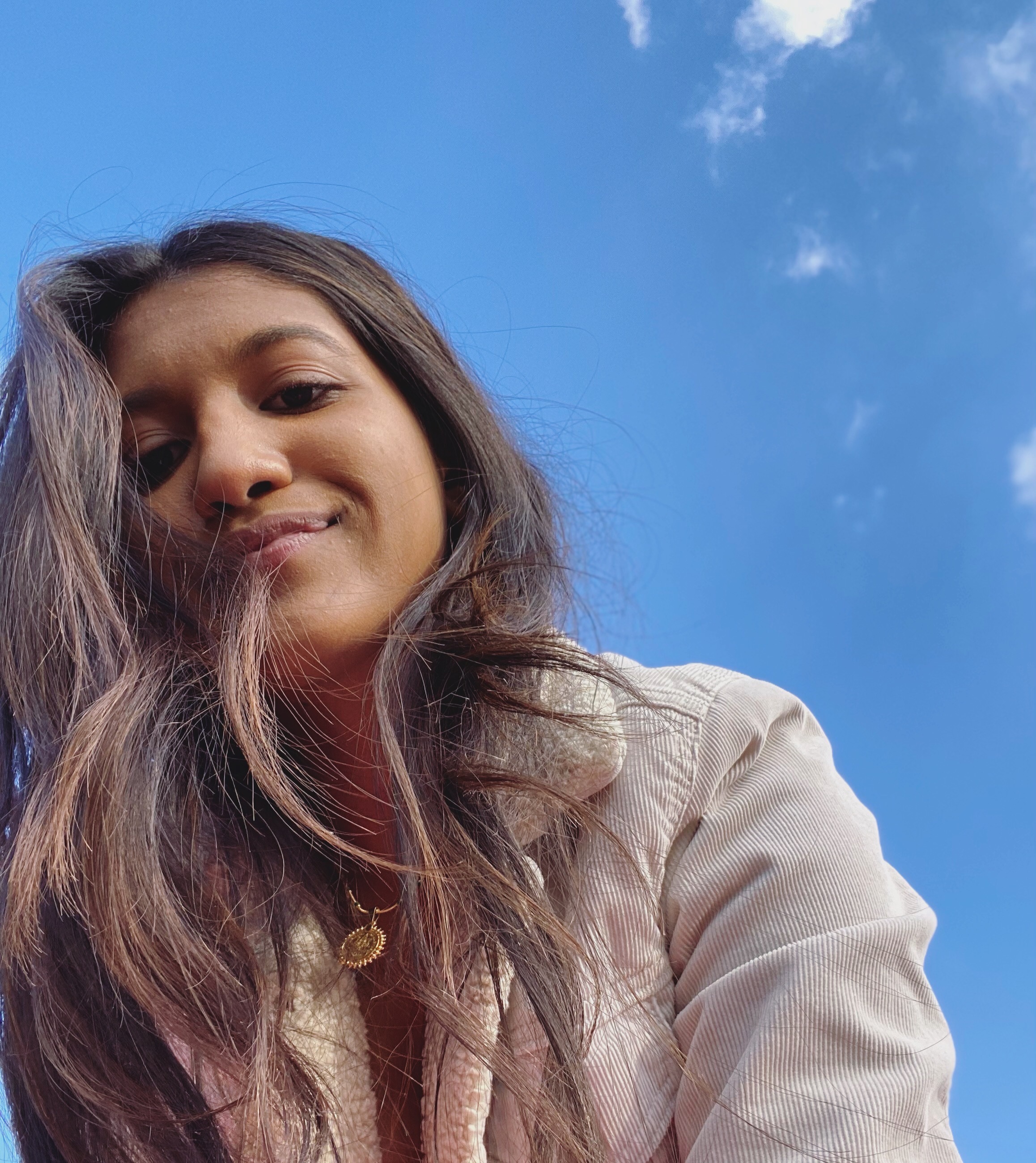 Arya Naidu
Arya Naidu is a writer from St. Louis, Missouri. She holds a BA in English Literature from the University of Michigan and is a current MFA candidate at ASU, where she serves as an Associate Editor for Hayden's Ferry Review. Her work explores desire, family, addiction, and the diversity of the South Asian American experience. Her fiction can be found in Vestal Review and is forthcoming in The Bangalore Review.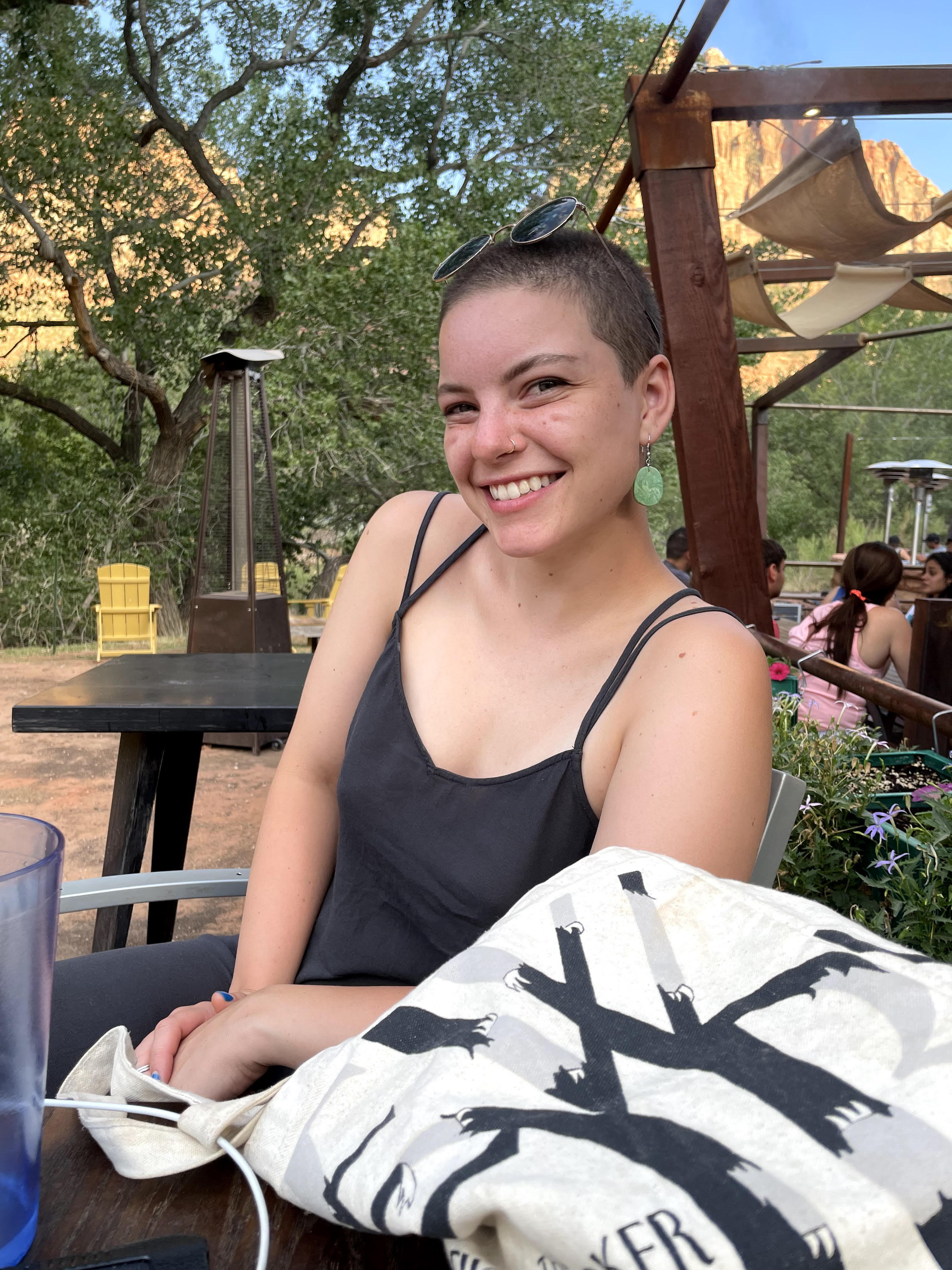 Ames O'Neill
Ames O'Neill is a fiction writer from Maryland and an MFA candidate at ASU. Their work explores themes of body, belonging, and catastrophe, has appeared in Susquehanna Review and Halfway Down the Stairs, and was a finalist for the Stony Brook Short Fiction Prize.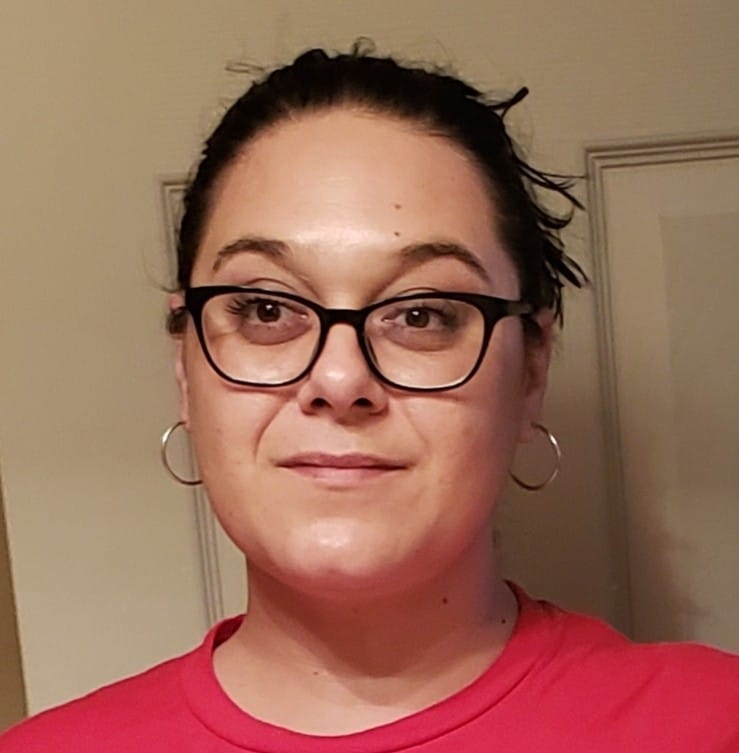 Cecilia Savela
Cecilia Savela is a student at ASU where she is pursuing an MFA in creative writing and is an associate poetry editor of Hayden's Ferry Review. Her work can be found in Pleiades, The Roadrunner Review, The Boiler, and other journals and anthologies. Cecilia was recently selected to receive the 2021 David Baker Poetry Award.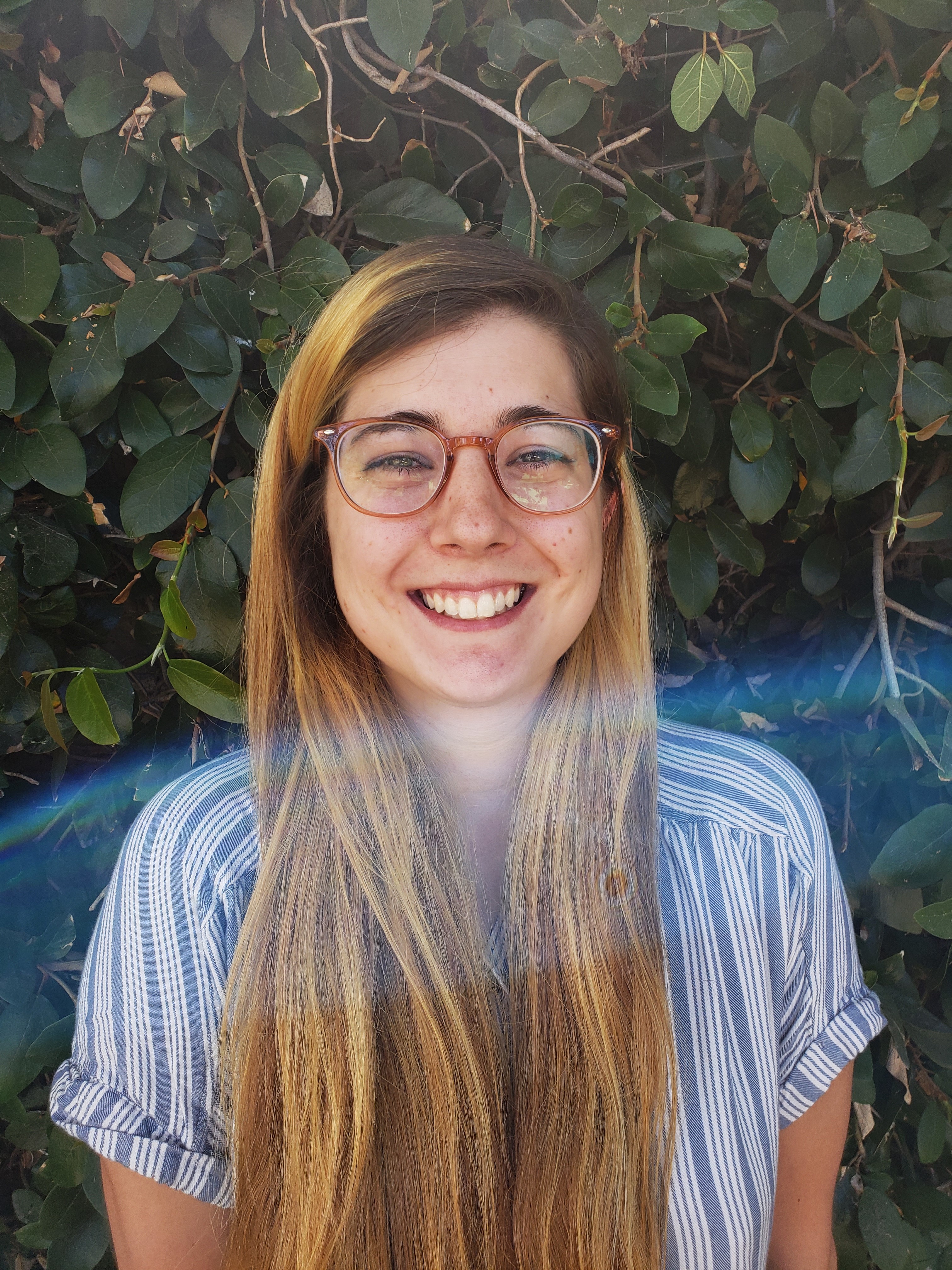 Winslow Schmelling
Winslow Schmelling is an MFA candidate in fiction at ASU, where her creative work explores patterns of the desert, of addiction, and the layers of survival that exist within those spaces. She is the recipient of the Virginia G. Piper Creative Engagement Fellowship, a resident of the Rockvale Writer's Colony, and her work is published or forthcoming in The Tunnels, Welter Review, and The Tempe Writer's Forum. She works as a ghostwriter and teacher in the desert she grew up in.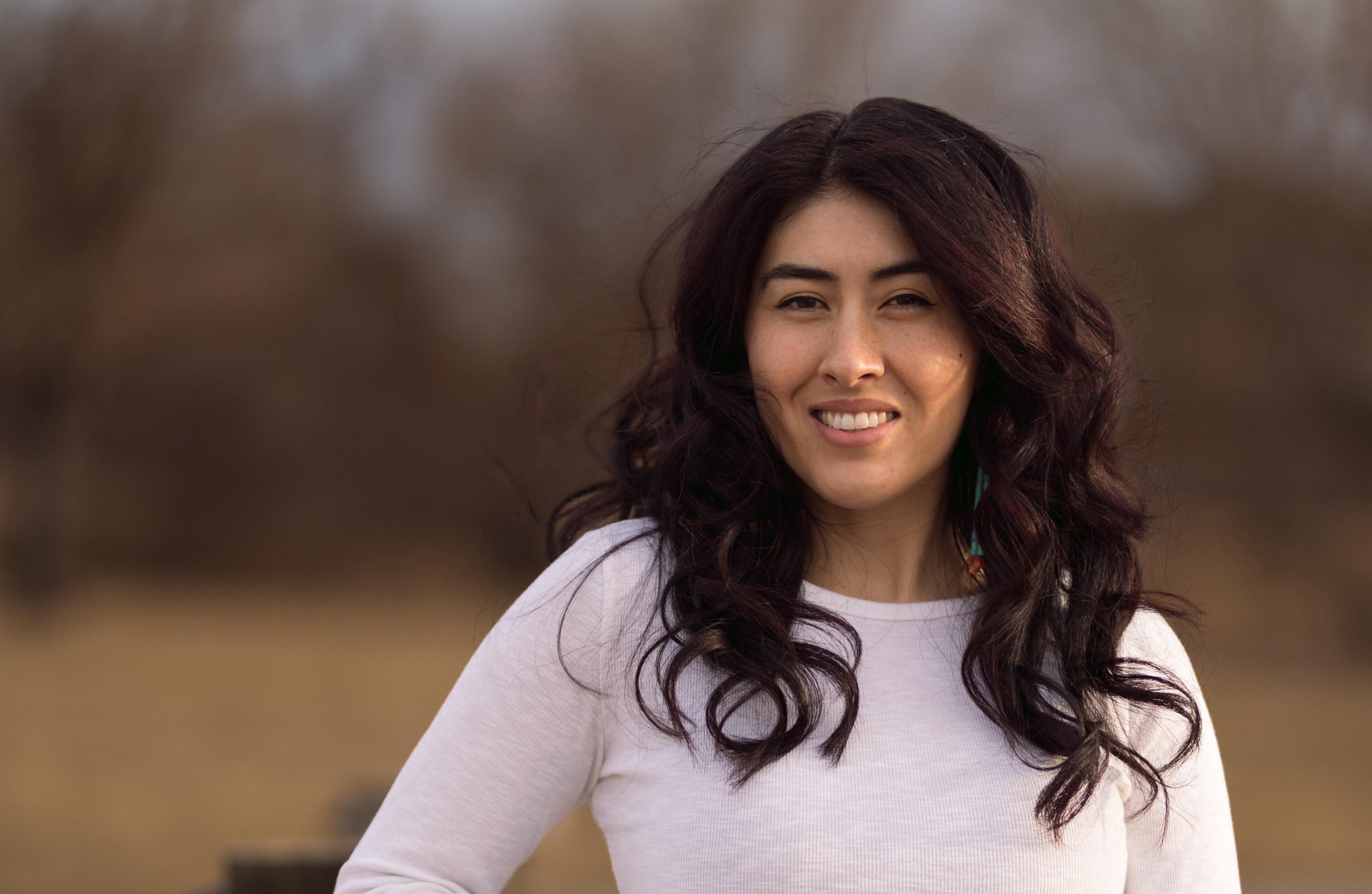 Santana Shorty
Santana Shorty is a writer and poet from northern New Mexico. She received her BA from Stanford University and is currently pursuing her MFA in Creative Writing from IAIA. Her work focuses on New Mexican landscape and culture, and multiracial upbringing and love. Her poetry was recently published in Paperbark Literary Magazine and Identity Theory Literary Journal. She is currently working on her first novel. She is a member of the Navajo Nation and lives in Albuquerque, New Mexico.
Claire Wilcox
Claire Wilcox is a psychiatrist and MFA candidate (fiction) at IAIA. Writing is now her primary career focus. She is looking for an agent for a completed novel, Grit, and is excited to delve into several new projects over the next two years. She has published several creative nonfiction essays (Wilderness House Literary Review, Your Tango, El Portal) and has written for The Santa Fe Reporter, New Mexico Wilderness Alliance, and Psychology Today among others. As a former psychiatric researcher, she has published numerous academic works including a textbook about food addiction. Links to her work are at www.wilcoxmd.com.
Community Writers
The following community writers were selected to present at this year's conference. A warm welcome for these community writers.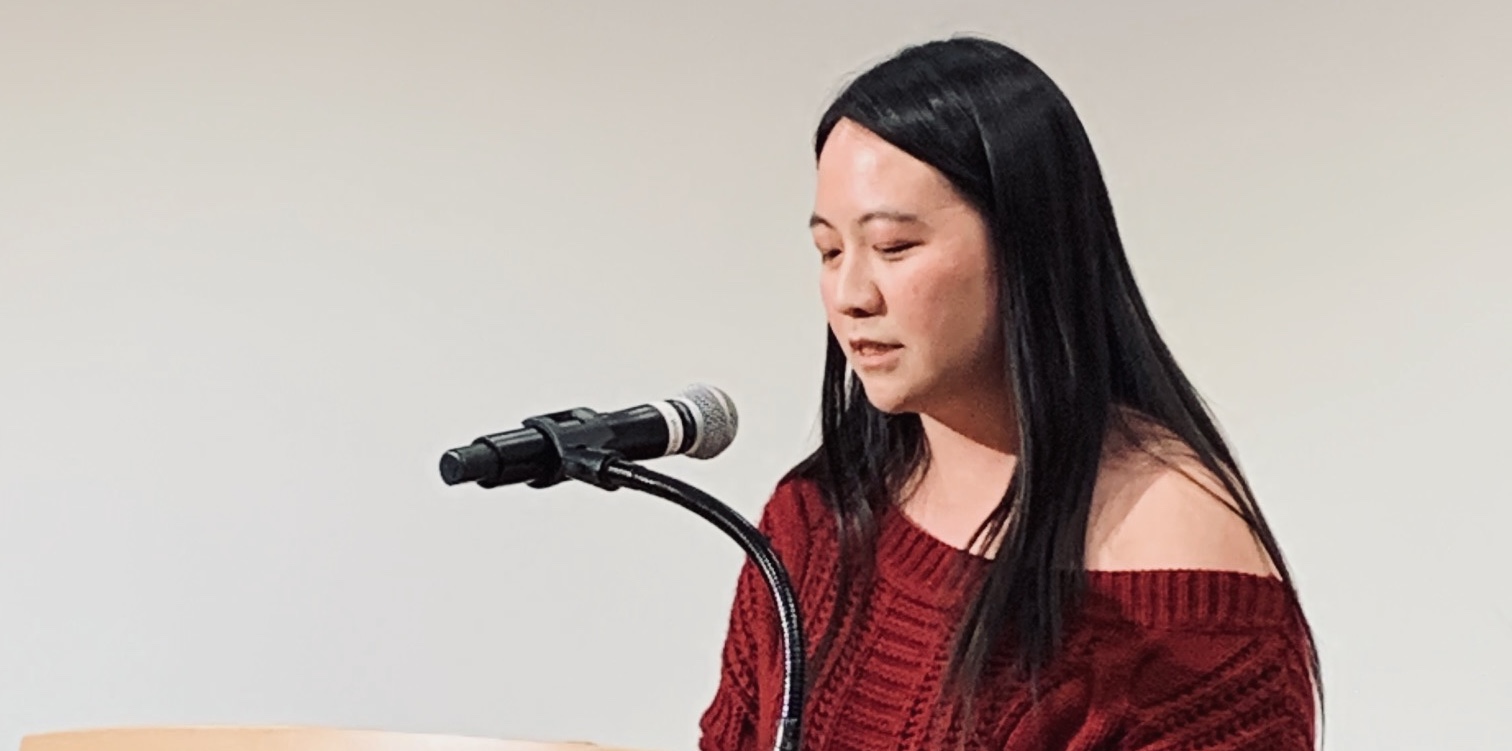 Sylvia Chan
Sylvia Chan, Sylvia Chan is an amputee-cyborg writer, educator, and activist. She lives in Tucson, where she teaches at the University of Arizona and works with foster and crossover youth. Her debut poetry collection is We Remain Traditional (Center for Literary Publishing 2018), and her essays appear in Prairie Schooner, The Rumpus, The Best American Nonrequired Reading 2019, and The Cincinnati Review. She is a National Poetry Series finalist and part of Zoeglossia, a fellowship of disabled poets.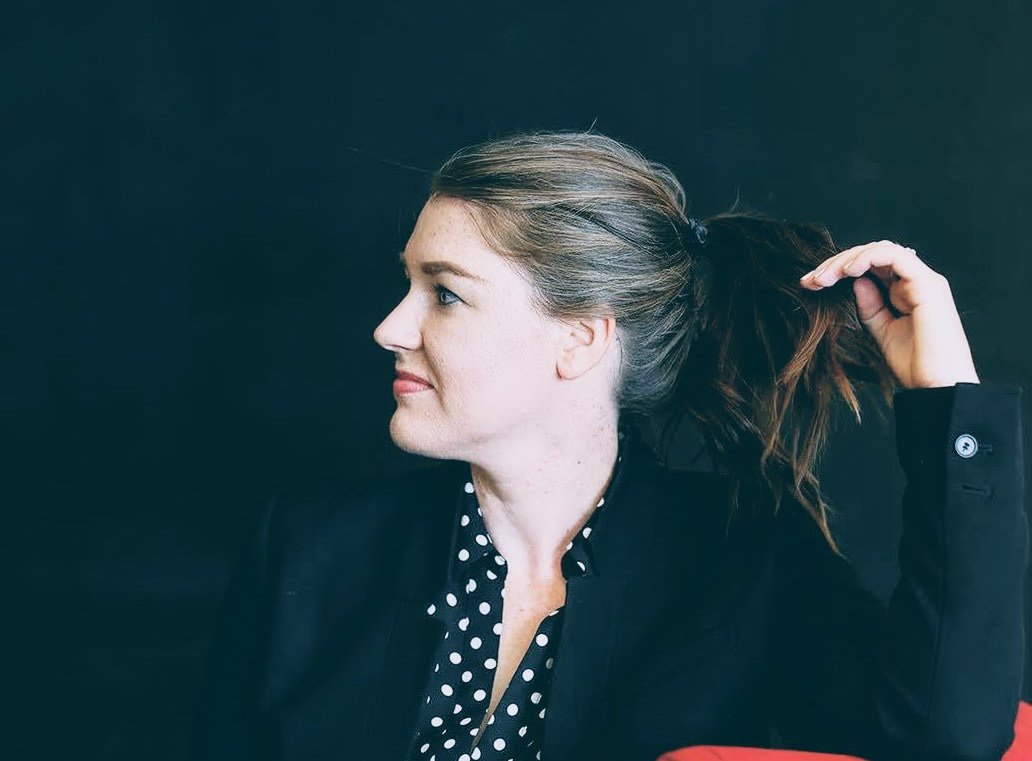 Chels Knorr
Chels Knorr lives in Phoenix, Arizona, with a bunch of boys (a husband, a toddler, an old dog, and baby boy #2 due in July). She's the senior brand copywriter for a Fortune 300 company and writes workshops, books and articles as a freelance journalist. Chels is a life-long Law and Order fan, keeps a book in her purse, loves to travel and always has a new creative project percolating. Her new book Arizona Family Outdoor Adventure (University of New Mexico Press) is out now. Visit chelsknorr.com to learn more.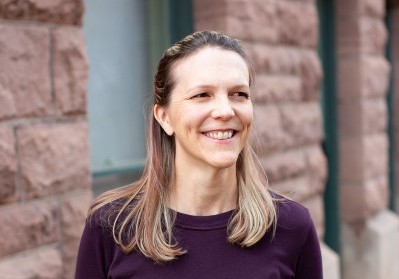 Amy London
Amy London is an award-winning writer and storyteller. After surviving a traumatic brain injury in 2015, she returned to creative writing as part of her recovery. Her first non-fiction essay on brain injury was published in the anthology Surviving Brian Injury: Stories of Strength and Inspiration. She followed by winning the Storyline Slam, telling her disability story within the theme of "magic." Her micro-nonfiction on growing up LGBTQ, When the Salve Stopped the Bleeding was a top 6 finalist in The Nasiona. Her memoir shorts combining 12-step recovery, hard things, and hope are available at www.amylondon.com.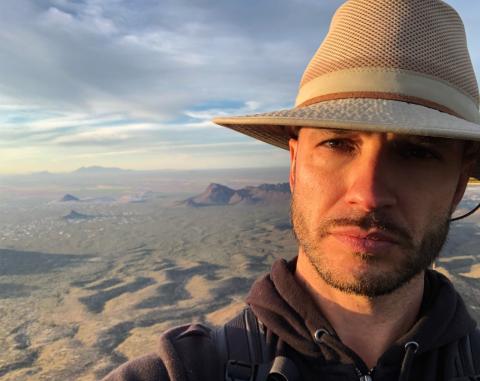 Logan Phillips
Logan Phillips, Logan Phillips is author of Sonoran Strange (West End Press / University of New Mexico Press, 2015). He holds an MFA in Creative Writing from the University of Arizona where his recent work won an Academy of American Poets Prize. A serial collaborator, Phillips has worked on a wide range of performance, music and community-centered education projects in the US, Mexico, Colombia and beyond. He lives in Tucson, Arizona with his family.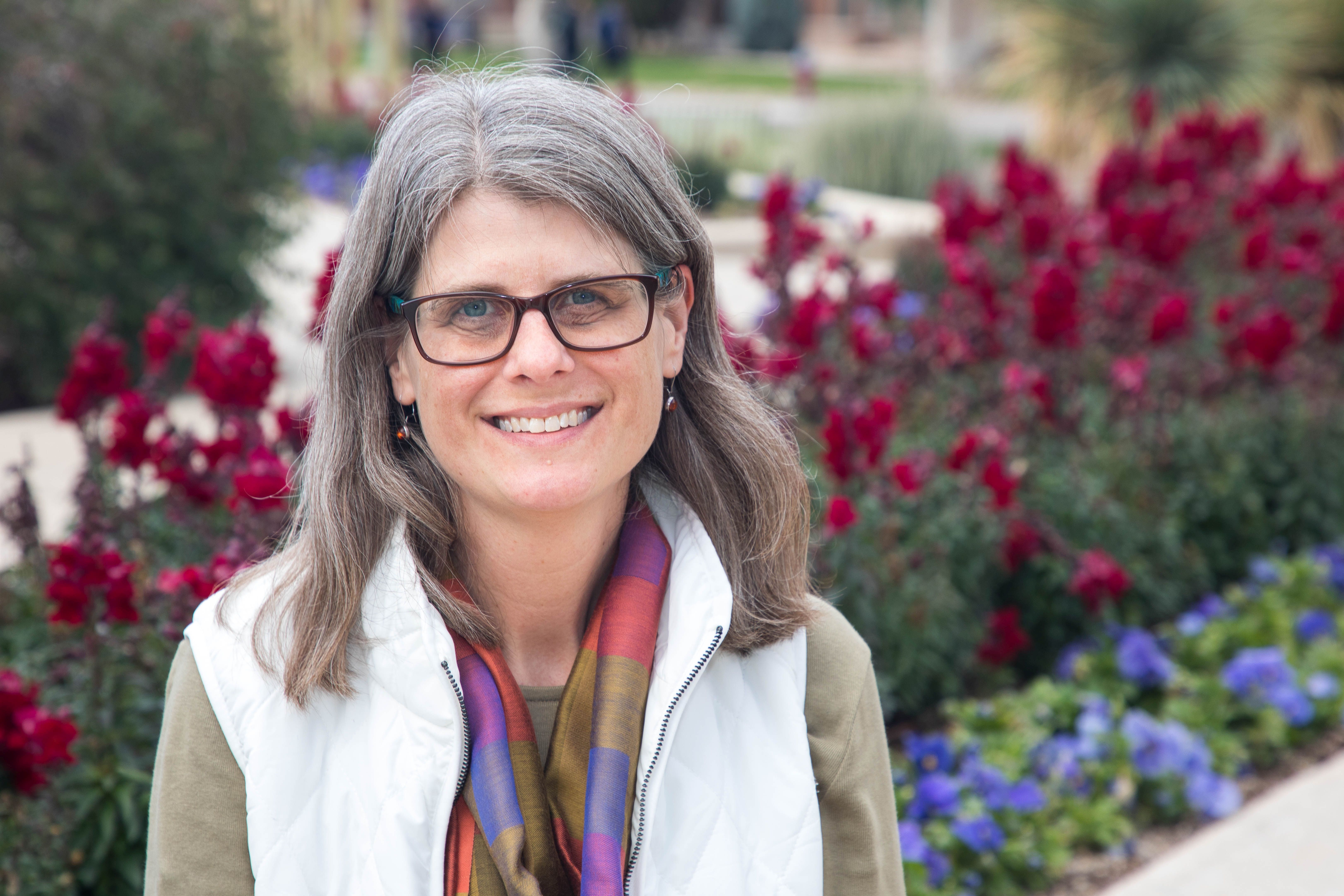 Nataly Reed
Nataly Reed is a Senior Lecturer in the Writing Program at the University of Arizona. She has been teaching English – academic composition and language acquisition – since 1999 in various settings, including high school in Massachusetts, the UA Center for English as a Second Language in Tucson and in Nogales, Mexico, and Koç University in Istanbul, Turkey. In addition to teaching Foundations Writing, she is an Advisory Board member of the community writing, college-pathways program, Wildcat Writers.