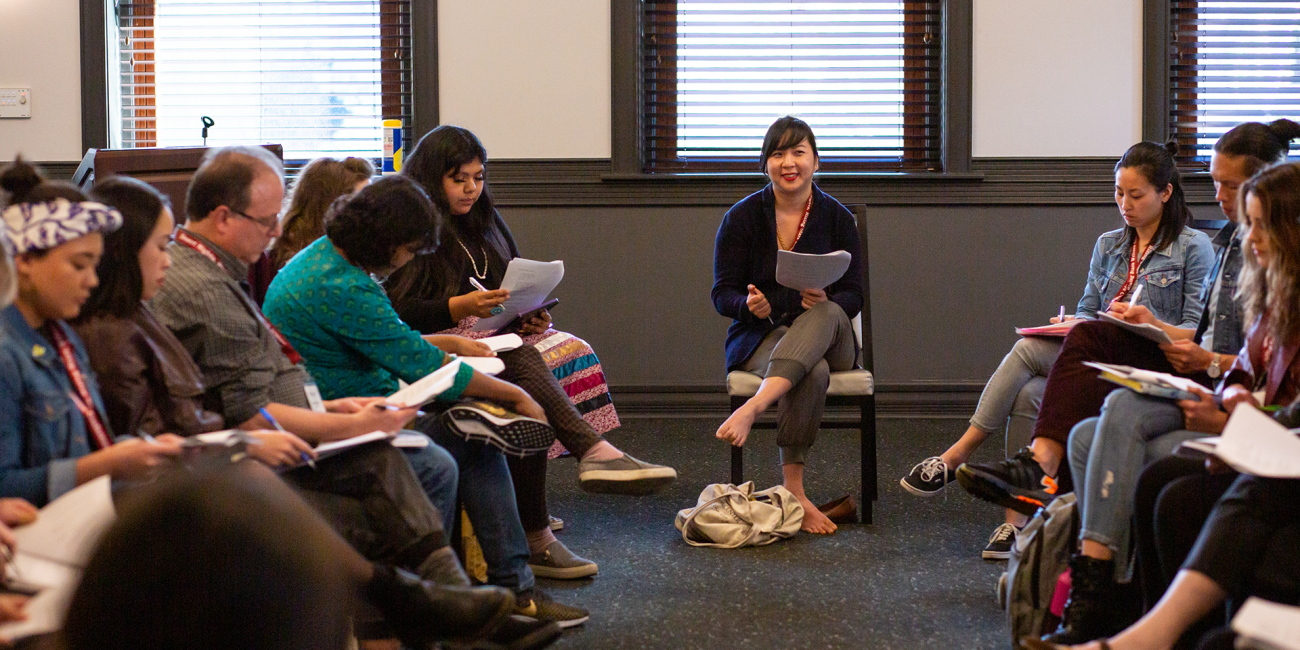 The Desert Nights, Rising Stars Writers Conference

A gathering of hearts and minds
As a teaching conference, Desert Nights, Rising Stars (DNRS) Writers Conference covers the craft of writing, and the nuts and bolts of being a writer by offering practical advice for editing, creative and professional development, and navigating the literary marketplace.
Our 2023 keynote speaker is internationally renowned poet, Joy Harjo, who served three terms at the 23rd Poet Laureate of the United States.
Registering for the conference
Registration opens July 7 | Register before September 7 to save $50
Our conference has a number of ways to participate and engage so you can create the experience that works best for you: 
Early registration is $225 through September 7
Standard registration is $275
Single-day passes are available for $150
We offer a number of discounts for Arizona educators, ASU affiliates, senior citizens, people with disabilities, students, and active or retired military personnel.
In addition, we offer discounted presenter fees under MFA Presents for MFA students and Community Writers for those interested in presenting panels at the conference. We also offer emerging writers the opportunity to apply for the Conference Teaching Fellowship program, which offers emerging writers the opportunity to teach alongside award-winning faculty and receive a free registration.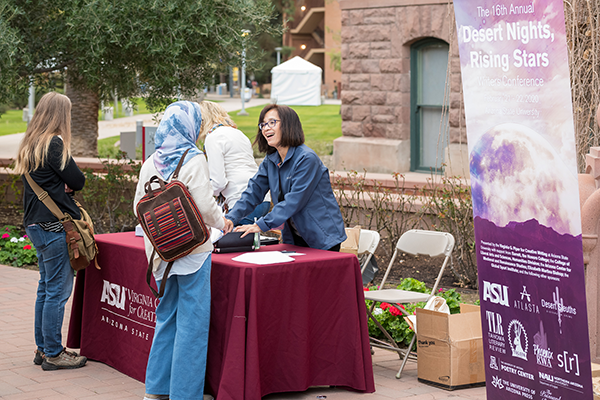 "As a first time attendee who had never participated in a writer's conference before, I wasn't sure what to expect. What I discovered was a unique opportunity to engage with other individuals who are passionate about writing. Every session offered up an overall experience that made me feel part of a supportive, close-knit community. When I left the conference, I know I left gaining new friendships, a renewed sense of purpose, and an even stronger commitment to continue pursuing what I'm most passionate about."
Sara Steven
"This conference exceeded my expectations. I am the author of a book of poems and have been writing and programming in creative writing communities since I received my MFA, so I was already familiar with the excellent work that the Virginia G. Piper Center for Creative Writing does. What I learned firsthand while attending is how this is accomplished: by offering inspired talks and workshops led by gifted and open-hearted writers and by giving attendees plenty of time to digest what we've heard and learned. There was an authentic spirit of camaraderie here. Hands down, my favorite conference in years."
Emma Trelles
"The Desert Nights, Rising Stars Conference is the premier literary event in Phoenix. It's worth flying in for, and if you're from town, it's a must. Countless strides in my writing can be traced back to a connection or lesson learned from the conference. I often feel like I get a semester's worth of knowledge in only three days. I definitely plan to go every year."
Bart Bergfeld
Our sponsors
Putting together a creative writing conference is a monumental endeavor, one we couldn't possibly accomplish without support. We're deeply grateful to all of the businesses, organizations, and individuals who donate to the conference for their graciousness, generosity, and commitment to the literary arts.
Interested in becoming a sponsor? Beyond recognition, sponsors receive special registration rates, exhibitor space, advertising, promotional opportunities and more. Your investment allows us to continue improving the lives of individual writers and giving back to the larger community. Learn more about becoming a sponsor today!