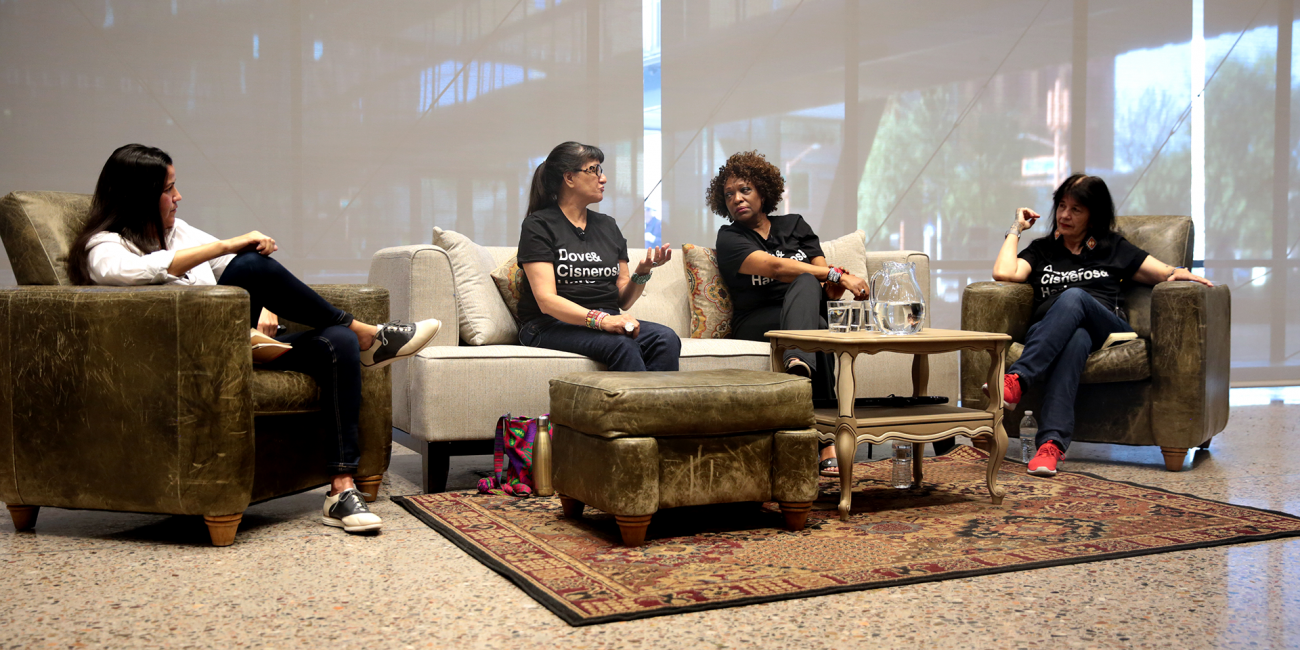 The Distinguished Visiting Writers Series
Author talks, readings, salons, and more
Fall 2023 Speakers Announced!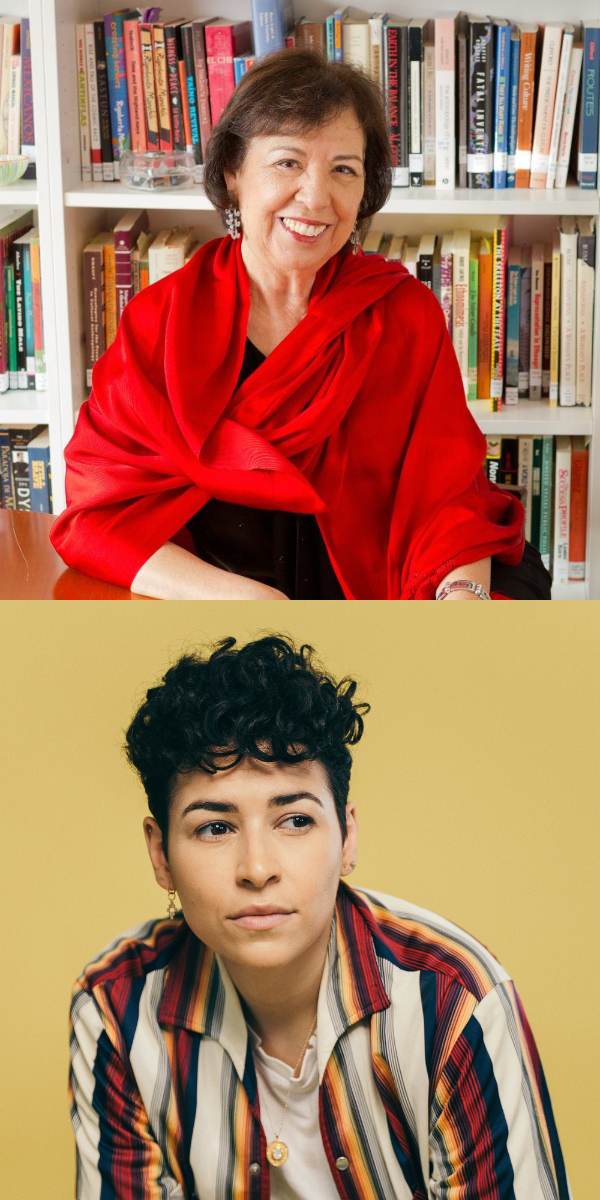 Norma Cantú & Denice Frohman
Where: Alumni Lounge, MU, Tempe AZ
When: Thursday, September 21, 2023 @ 6:30 pm (Phoenix time)
Join us for readings, conversation, and book signings!
Norma Cantu
Norma Elia Cantú, the Norine R. and T. Frank Murchison Distinguished Professor of the Humanities at Trinity University in San Antonio, Texas, is a folklorist, scholar, poet, and novelist. She served as the President of the American Folklore Society (2019-2021). She is Professor emerita in English at the University of Texas at San Antonio. She is a co-founder of CantoMundo, a national organization that celebrates Latino/a poets and poetics. Her most recent publications include the novel, Cabañuelas, and Meditación Fronteriza: Poems of Love, Life, and Labor and the co-edited anthologies, Teaching Gloria E. Anzaldúa: Pedagogies and Practices for our Classrooms and our Communities and meXicana Fashions: Politics, Self-Adornment, and Identity Construction.
Denice Frohman
Denice Frohman is a poet and performer from New York City. A Pew Fellow and Baldwin-Emerson Fellow, she's received support from CantoMundo, Headlands Center for the Arts, the National Association of Latino Arts & Cultures and Millay Colony. Her work has appeared in The New York Times, The BreakBeat Poets: LatiNext, Nepantla: An Anthology for Queer Poets of Color, ESPNW and elsewhere. A former Women of the World Poetry Slam Champion, she's featured on hundreds of national and international stages from The Apollo to The White House. She lives in Philadelphia.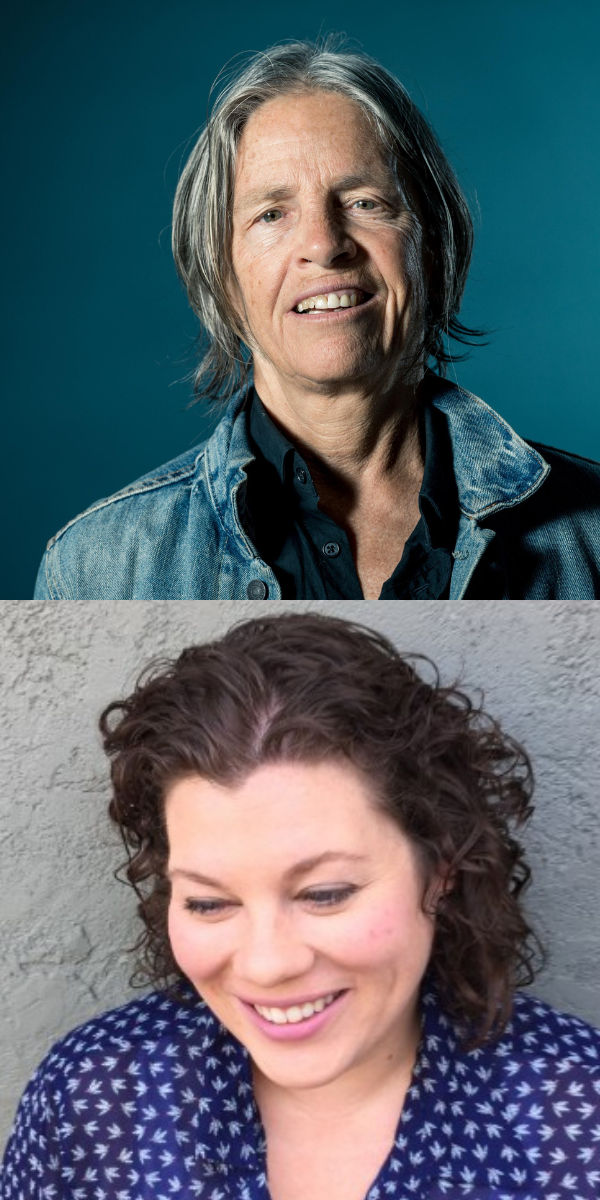 Eileen Myles & Jenny Irish
Where: Piper Writers House, Tempe AZ
When: Friday, October 27, 2023 @ 6:30 pm (Phoenix time)
Join us for readings, conversation, and book signings!
Eileen Myles
Eileen Myles (they/them, b. 1949) is a poet, novelist, and art journalist whose practice of vernacular first-person writing has made them one of the most recognized writers of their generation. Pathetic Literature, which they edited, came out in Fall of 2022. A "working life,' their newest collection of poems is out now. They live in New York & in Marfa, TX.
Jenny Irish
Jenny Irish is from Maine and lives in Arizona. She is the author of the hybrid collections Common Ancestor and Tooth Box, and the short story collection I Am Faithful. Her latest book is the poetry collection, Lupine. She is an associate professor of creative writing at Arizona State University.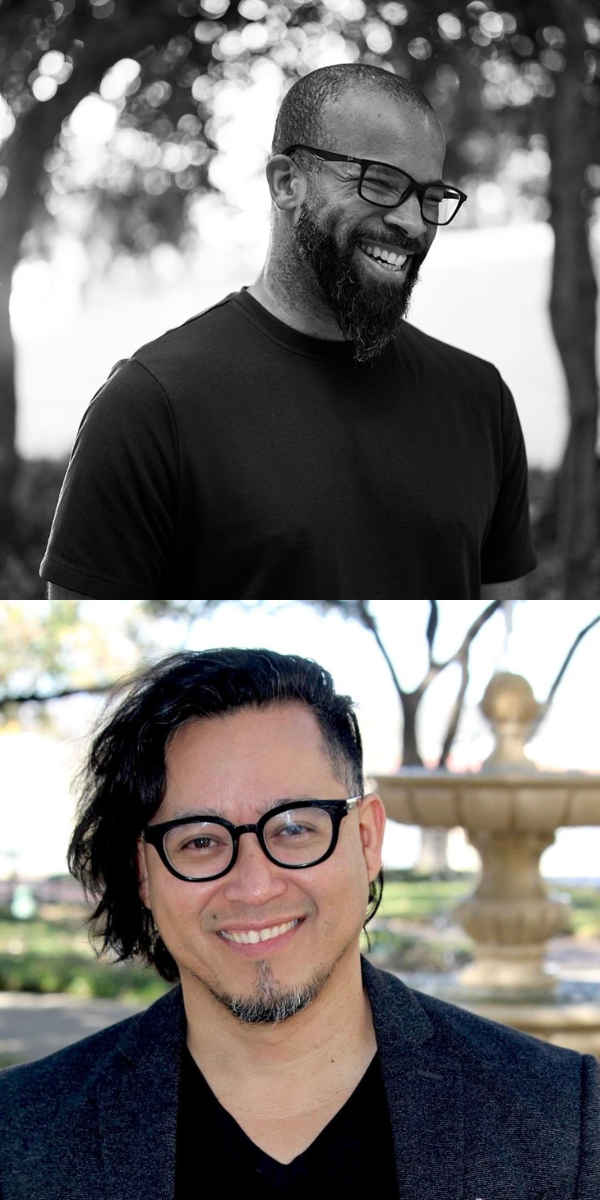 Douglas Kearney & Octavio Quintanilla
Where: 101 Armstrong Hall, ASU, Tempe AZ
When: Thursday, November 9, 2023 @ 7 pm (Phoenix time)
Join us for readings, conversation, and book signings!
Douglas Kearney
Douglas Kearney is the author of eight books, including the poetry collections Optic Subwoof (Wave Books, 2022); Sho (Wave Books, 2021), a 2022 PEN/Voelcker Award, National Book Award, and Minnesota Book Award finalist; and Buck Studies (Fence Books, 2016), a Roethke Memorial Poetry Prize winner, a Community of Literary Magazines and Presses (CLMP) Firecracker awardee, and California Book Award silver medalist. Kearney is also the author of Someone Took They Tongues (Subito Press, 2016), and Mess and Mess and (Noemi Press, 2015), which Publisher's Weekly called "an extraordinary book." He teaches at the University of Minnesota.
Octavio Quintanilla
Octavio Quintanilla is the author of the poetry collection, If I Go Missing (Slough Press, 2014). His poetry, fiction, translations, and photography have appeared in Salamander, RHINO, Alaska Quarterly Review, Pilgrimage, Green Mountains Review, Southwestern American Literature, The Texas Observer, Existere: A Journal of Art & Literature, and elsewhere. Reviews of his work can be found at CutBank Literary Journal, Concho River Review, San Antonio Express-News, American Microreviews & Interviews, Southwestern American Literature, Pleiades, and others. He holds a Ph.D. from the University of North Texas and is the regional editor for Texas Books in Review. He teaches Literature and Creative Writing in the M.A./M.F.A. program at Our Lady of the Lake University in San Antonio, Texas.
About the Series
As the Virginia G. Piper Center for Creative Writing is committed to ensuring that all individuals have the ability to participate in the literary arts, these momentous events are always offered free and open to the public and are held in a range of community venues throughout the Valley.
During their visits, authors also host small workshops in partnership with the Piper Writers Studio, engage in intimate craft talks with undergraduate and graduate Creative Writing students, visit ASU classes, and participate in other activities that create more meaningful experiences for the writers we serve.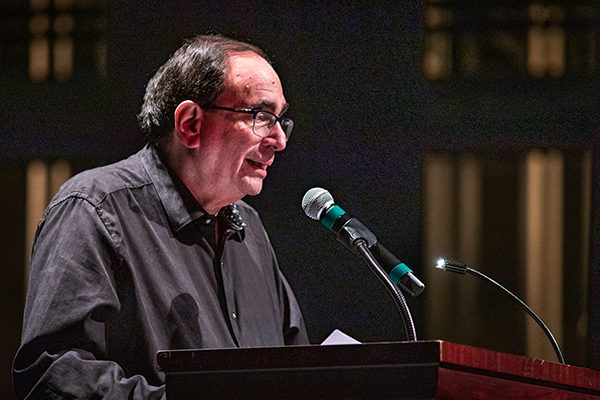 From national bestsellers to your local community
The Distinguished Visiting Writers Series presents iconic writers alongside emerging voices for talks, readings, and other innovative and multi-genre literary engagements.
Spring 2023 Series: Writers in Conversation
Distinguished Visiting Writers series: Cynthia Hogue and Wendy Barker
Date(s): February 16 @ 6:30pm
Location: Piper Writers House
Type(s): Author Event, Discussion, Panel, Q&A
Genre and Form(s): Women's Studies
Cost: FREE